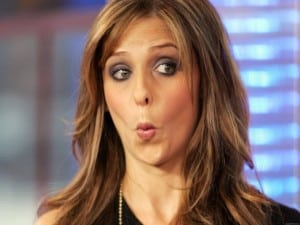 Okay, as much as we are taken aback by the Parks and Rec news today, there has also been a hint of good news trickling down the pipeline as well. As many of you know, the Veronica Mars kickstarter inspired a lot of good people behind good shows to get inspired that there may a second life for their show as well. And one of the shows that may be eyeing the kickstarter just happens to be one of my favorites, and its creator has gotten mighty popular in the last few years, so it may just be more possible then we all think.
The show I am speaking of? Buffy the Vampire Slayer. I know, I am nerding out right now, too!
Now keep in mind this does not mean a Buffy kickstarter is being planned, but recently, Sarah Michelle Gellar was quoted as saying that, if the script was well put together and kept the flare of the original show, she would have no hesitations about coming back to reprise her Buffy character for the silver screen somewhere down the road. Um, Joss Whedon, can you PLEASE get on this? I don't care if it is unseemly to beg, I am willing to beg in this situation.
I recently sat down with my entire Buffy collection and watched it all again, and honestly, this show does not age. The dialogue is still snappy and witty, the special effects have stood the test of time, and even the outfits were much more fresh than the weird stuff you see when you try to watch nineties TV. And on top of all that, the main star is more than willing to get behind this, so let's hope this trickles back to Joss Whedon and he realizes this would be the ULTIMATE thank you letter to all his fans.
You know, the hardcore nerds like me?