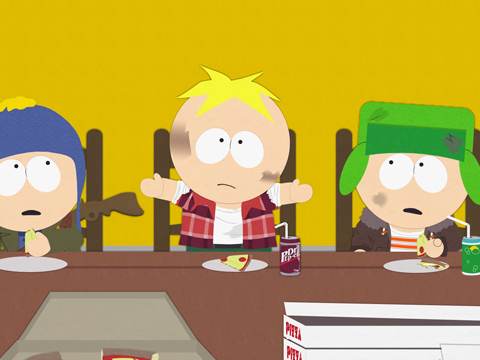 The fifteenth season of South Park ended Wednesday night with the episode "The Poor Kid," which ended the uneven season on a high note.
Some episodes of the season had been really quite bad — see: "Funnybot," "Crack Baby Athletic Association" — but the series also had some really stellar episodes. "You're Getting Old," the midseason finale, was one of the show's best episodes, and "T.M.I." was a darn funny outing.
Most episodes, though, each had their laugh-out-loud moments, which is what South Park is all about, isn't it? We've compiled our favorite moments of the season into this article over the next few pages. Enjoy the clips, and feel free to let us know which moments you thought were the best.
(Some clips are obviously NSFW due to South Park's characteristically strong language. Be warned.)