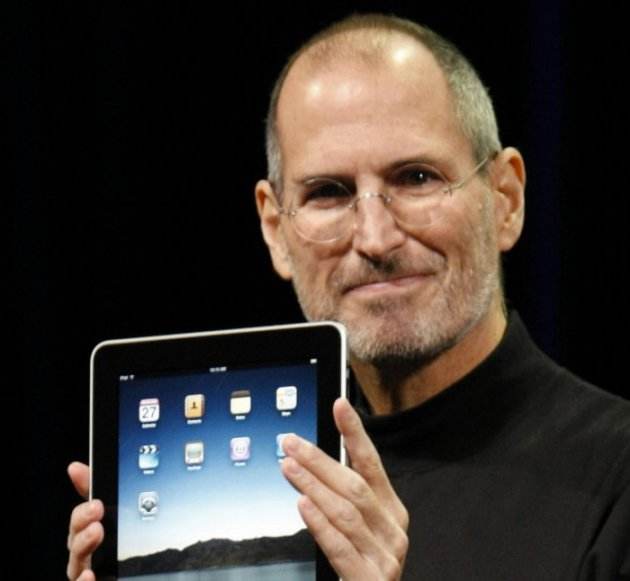 A few weeks ago, we learned nine of the ten people on Barbara Walters' Most Fascinating People list. Predictably, the list included newsmakers (although not really deserving newsmakers) like the Kardashian family, as well as instant celebrities like Pippa Middleton.
The #1 Most Fascinating Person is only revealed during the broadcast. This year, Barbara Walters broke with tradition and, for the first time, selected a recently deceased person: Steve Jobs.
According to ABC, Jobs was actually chosen as the Most Fascinating Person earlier this year, when he stepped down as head of Apple due to health problems. In October, Jobs succumbed to his 8 year battle with cancer, but the network proceeded with the selection, believing that he was still deserving of the title.
Steve Jobs founded Apple with Steve Wozniak back in 1976. But in the 1980s, he was fired from his own company and went on to purchase Pixar Animation Studios. In 1996, Jobs returned to Apple and the company has, since then, become an innovator. The iPod and the iPhone revolutionized the digital music and cellphone industries. Later, the company introduced the iPad and has redefined the personal tablet sphere, successfully taking point as the tablet leader. Before he died, Jobs wanted to put his own spin on televisions, a goal that Apple is now working towards.
Shortly after Jobs passed away, a biography about him by Walter Isaacson was released and went on to become one of the top selling books of 2011. Watch the Jobs segment below.