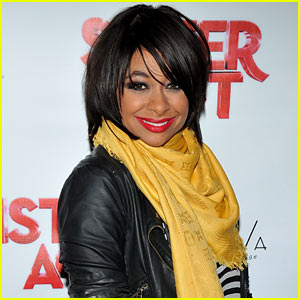 Did you hear the big news? Former Disney Star Raven Symone came out of the closet this weekend, and all we have to say about that is good for her! Generally, in life, we honestly wish everyone was just able to be themselves without fear of persecution. We are not a political site, and we will never push any agenda, one way or another, but it is good to see the former Disney actress feeling comfortable enough in herself that she can finally be herself and not be afraid of any backlash she may experience as a result of it. That IS so Raven!
The best part in this is that many of her fans who grew up watching her on her Disney show and in various films instantly took to Twitter to show their unwavering support for the young actress. The world (and the business) can be a cold, cruel place to people who are different, and so it is nice to see she has spades of followers and fans who will think no less of her as a result of this. We love who we love, and rarely do we have any say in what our hearts choose for us, so kudos for her hearing her heart so clearly, responding, and kudos to the way the world has chosen to respond to that.
It is one of those "feel good" stories we get way too few of in this industry. We really only have three words to say to Raven right now:
You go girl.