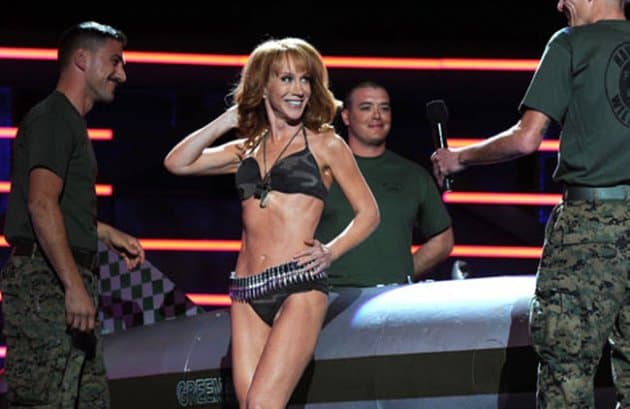 Though the majority of Americans watching New Years on TV were tuned in to Ryan Seacrest and drunk Jenny McCarthy, some were watching the festivities on CNN. That broadcast was being hosted by Anderson Cooper and Kathy Griffin.
Their shtick is simple, Kathy acts crazy while Cooper is the straight man, so to speak. It's worked for six years, but Kathy keeps trying to up the ante every year
And that she did this year, creating yet another controversial scene that I'm about to show you. And yet, there are just so MANY outrageous Kathy Griffin moments I couldn't let it be lonely all by itself. Here are four more in addition to the one everyone is talking about.