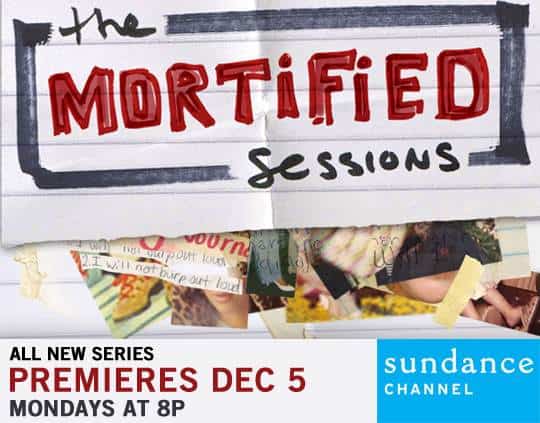 On Monday, The Mortified Sessions premieres on the Sundance Channel. The new 30 minute reality series is hosted by David Nadelberg. Each week, the show will feature a line-up of celebrities going back through their histories to tell embarrassing stories from their childhood.
The channel promises "from awkward childhood photos to profane diary entries, our celebrities will take a trip down memory lane with a shoebox full of embarrassing artifacts and share their stories." But the show won't just be about humiliating anecdotes. It's also about showcasing the memories and personal history of celebrities. With the easy dissemination and access to information these days, you may think you know everything about your favorite celebrity. The Mortified Sessions is out to prove you wrong. After all "behind every celebrity is just an awkward kid".
Two very funny actors – The Office's Ed Helms and Modern Family's Eric Stonestreet – are included in the premiere episode. Oscar winner and comedienne Mo'Nique will also be making an appearance. Other celebrities that will appear on the series include: Will Forte, Cheryl Hines, Alanis Morissette, Megan Mullally, Margaret Cho, Lea Thompson, Jennifer Grey and Bryan Cranston.
The Mortified Sessions premieres on the Sundance Channel beginning at 8:00 p.m. ET on December 5 in a special one-hour premiere consisting of two back-to-back episodes. Each episode will consist of ten installments. The series was inspired by the book series "Mortified". In the late 1990s, Nadelberg found an awkward unsent love letter and he's spent years getting people to lift the lid on their own embarrassing moments. The book series became a stage show and now a television series.
You can watch a trailer for The Mortified Sessions below. Visit the show's page at Sundance's website or check out the Facebook page for more information.