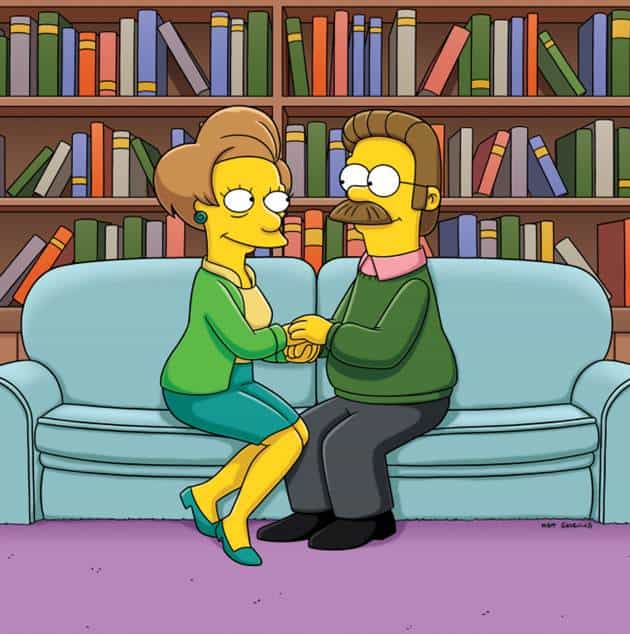 The season finale of the long-running Fox animated series, The Simpsons, will be airing tonight at 8:00 p.m.
Bart decides to engage in a little school prank, but it predictably goes awry. Unfortunately, Mrs. Krabappel gets suspended after the prank, but Bart feels guilty about her suspension. Bart offers to help her escape her detention and Ned stumbles upon her and ends up saving her life.
Ned and Edna decide to start dating, but Ned is shocked when he learns how much Edna got around, and how many of Springfield's men she's been with. Among those men? Homer and Aerosmith drummer Joey Kramer. Kramer will be appearing as himself in the episode.
Below are two sneak peeks from tonight's all new season finale episode of The Simpsons. The Simpsons will be returning in the fall for a new season on Fox.
clarissa @ tvovermind.com
twitter.com/clarissa373
twitter.com/tvovermind