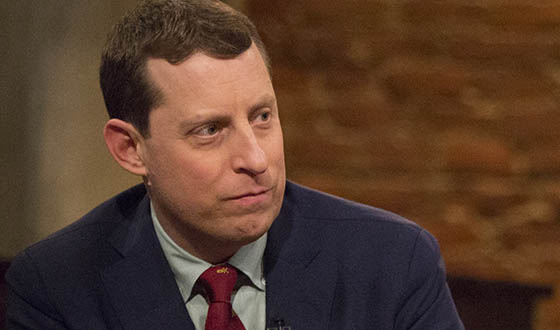 Showrunner, the top job in television, is a word that's newer in the television world. Most viewers already have some understanding of what it means to direct or produce a show, but a showrunner is in charge of a very interesting collaboration of work fields. These are drawn into one title. Showrunners are an extraordinary blending of creativity and management skills. The job is sort of like the old line "wearing a lot of hats". This is complicated by the disparity of two primary fields melding into one position. Writers, who frequently prefer solitude rather than managing people, are often called to not only write the stories but often also become responsible for the entirety of the show.
Jethro Nededo, writing for BusinessInsider.com, clearly states a showrunner's essential responsibilities:
They make sure the show's budget is well spent, regardless of its amount
They curate creativity, maintain a collaborative environment, but keep the final word
They are both open to ideas and clear decision-making leaders
They advocate for the creative vision of the show, while finding ways to maintain a responsible
Budget
They serve as the mentor for the show's creator, helping them to avoid costly mistakes
They know their success will be measured by TV ratings, because audience ratings drive ad rates and subscriptions which pay the shows bills
They know that whether things go right or wrong, they are the final blame for it
With these abilities so difficult to find in one person, it makes complete sense that those who can "wear the hats" are highly in demand. It also points to a commonality in the position, as often, two showrunners work in tandem to meet the load of one series.
Shonda Rhimes
Rhimes has been active in American television since 1995. She is considered to be one of the most valued producers of ABC Studios due to her creative work on numerous hit shows. Among her credits include:
Grey's Anatomy; showrunner, executive producer, head writer, creator (Grey's Anatomy is ABC's No. 1 Drama is in its 13th season.)
Private Practice
Scandal
How to Get Away with Murder
The Catch
Off the Map
Time magazine listed her in its 2007, 100 People Who Help Shape the World. Since her birth in 1970, in Chicago Illinois, her life has been involved with writing and the art of storytelling. She is a graduate of Dartmouth College. She earned her Master of Fine Arts from University of Southern California, School of Cinematic Arts.
She credits one of her most treasured experiences as working with Julie Andrews on The Princess Diaries 2: Royal Engagement. She also has formed her own production company, which she named ShondaLand. The company includes her own creations and its logo refers to her, personally. She is the mother of three girls.
Rhimes' extensive filmography has brought her three Emmy nominations, a Golden Globe award, and prestigious awards across film and television industries for writing, directing and producing. Her net worth is approximately $120 million dollars.
David Benioff and D.B. Weiss
These two writers were literary professionals long before they began their co-creative work on Game of Thrones in 2006. The two were well established in the television industry for their work as screenwriters, producers, and directors long before it. But, more than 25 million viewers weekly have propelled this fantasy show into a main-stream hit. The HBO show has numerous Emmy wins. Fans agonize over the wait between seasons, often binge-watching previous seasons hoping to relive the excite, and more importantly, to revisit compelling story lines and character events.
David Benioff met D.B. Weiss in Dublin, in 1995. Benioff was studying Irish literature at Trinity College Dublin. Benioff is an alumnus of Dartmouth College. At one time, he was a Brooklyn high school English teacher, and did short stints as a San Francisco club bouncer and a Moose, Wyoming radio DJ. He received a Master of Fine Arts degree in creative writing from University of California Irvine in 1999.
D.B. Weiss graduated from Wesleyan University. His Master of Philosophy is from Trinity College Dublin. His thesis in Irish literature is on Finnegans Wake by James Joyce. He also holds a Master of Fine Arts from Iowa Writers' Workshop. Before his collaborative work with Benioff, he was a personal assistant for Glen Frey of the Eagles, and for films with New Line Cinema.
Benioff is married to actress Amand Peet. He has three children, who share his given last name; Friedman. The family has homes in Beverly Hills and Manhattan. Benioff's net worth is estimated at $18 million dollars. Weiss is married to Andrea, and they have two children. Weiss' net worth is estimated at $12 million dollars.
Both Benioff and Weiss have solo successful careers with their novels, short stories and screenplays. But the collaborative work on Game of Thrones is their best known. Working together on the episodes, they eventually decided which one would be credited for each show by using a coin flip.
Scott Gimple
Gimple's most recent position as showrunner for The Walking Dead has probably made him the most famous. He has been a writer and co-writer for NBC, Fox and ABC. He also wrote for The Simpsons comics and for Disney, writing for Pepper Ann. He joined The Walking Dead in its second season, and has been critically acclaimed for his writing work for several episodes. He was appointed as showrunner in 2013. Gimple has been a fan of comics all of his life, and had been reading The Walking Dead in comic book form from its beginning.
Gimple is a graduate of the School of Cinema-Television at University of Southern California. He is a native of New Jersey, where he was born in 1971. His wife is Julia Wackenheim, a comedienne and actress, and they have a son named Gus. Gimple's net worth is estimated to be a minimum of $3 million dollars.
Gimple's success with the series is evident in its popularity. AMC is able to command one of the highest advertising fees during the show's airing. At the current rate of $326,000 per 30-second commercial spot, AMC makes about $8 million dollars per episode after production costs.
Christopher Lloyd and Steven Levitan
Modern Family, is currently ABC's highest rated show, and was recently renewed for its ninth and tenth season in May 2017. Christopher Lloyd and Steve Levitan created the sitcom with fictional characters inspired by their personal stories of life with their own families. They are the executive producers of this award-winning comedy series, which earned $2.13 million dollars per episode in 2012. The critically acclaimed series features nuclear, step, and same-sex families who live in Los Angeles.
The collaborative showrunners are not new to successful television, however. Lloyd began his screenwriting career with the hit TV show The Golden Girls. He wrote four seasons and then wrote for Wings. Frasier was his next comedy, where he began as screenwriter, but became its executive producer. During Lloyd's tenure as showrunner, for five years in a row, Frasier won the Outstanding Comedy Series, Primetime Emmy Award. No other series had achieved this previously. Lloyd repeated this distinctive honor when Modern Family matched the Frasier Emmy award winning run. The repeat has also never been achieved by another person.
Lloyd graduated from Yale University. He is the husband of Arleen Sorkin and they have two sons. Lloyd's net worth is approximately $100 thousand dollars.
Steven Levitan, the other half of the creative duo, is a graduate of University of Wisconsin-Madison. He holds a Bachelor's Degree in Journalism. He worked as a news reporter and morning anchorman at WKOW-TV in Wisconsin and a copywriter in Chicago at Leo Burnett Advertising before relocating to Hollywood. His work includes an award-winning list of popular television series including:
Frasier
The Larry Sanders Show
Just Shoot Me!
Stark Raving Mad
Greg the Bunny
Oliver Beene
Stacked
Levitan has numerous nominations and awards for his work as a writer and producer:
Outstanding Comedy Series Emmy Award nomination for Frasier, 1996
Outstanding Writing in Comedy Series Emmy Award nomination for The Larry Sanders Show, 1996
Outstanding Writing for a Comedy Series Emmy nomination for Just Shoot Me!
Two nominations as executive producer for Just Shoot Me!
Humanitas Prize 1996, won for Frasier "Breaking the Ice" episode
CableACE Award and a nomination, The Writers Guild for The Larry Sanders Show
Television Critics Association Award and Producers Guild Award for Frasier
Levitan joined Lloyd to partner together in their "Picture Day" production company, and continued to garner awards and acclaim for their co-creations. Levitan also has his own production company. Levitan is married to Krista and they have three children. The family lives in Los Angeles, California. Levitan's net worth is estimated to be $200 million dollars.