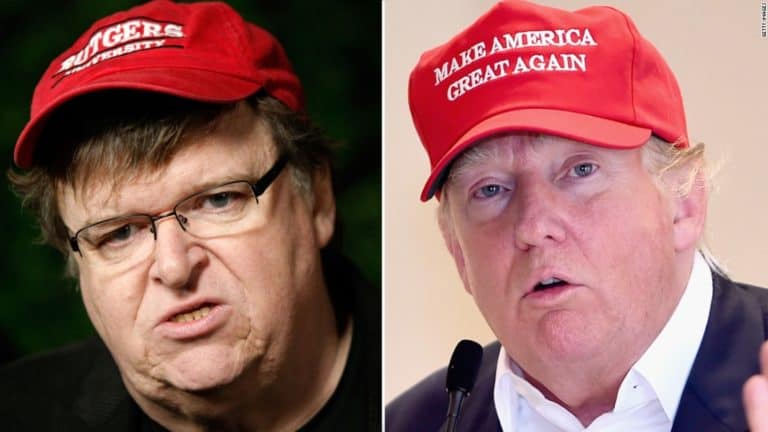 Whether you like Michael Moore or find him the worst type of blowhard, one thing is clear. People pay attention to his documentaries. Fahrenheit 911 and Bowling for Columbine are two of his most popular films. He's taken a trip to "Trumpland" and tackled the health care controversy with "Sicko." So what's next for Moore? He can't be done yet, not when the country is more divided than ever before. Here are some other topics that would serve well as Micheal Moore documentary films.
1% ers Like Me
Make no mistake, ball cap and scruffy tubby appearance aside, Micheal Moore is a millionaire. Many were laughing at him and Roseanne Barr when they supported the Occupy Wall Street movement. How much money does he have in the bank? His net worth is estimated at a cool 50 million. Time to turn the camera on him for a change and see what a cushy life he leads. He made his name being an "everyman" when it[s far from the truth.
Britain's Benefit System vs. the US
In America, there is no such thing as a "council house" or long-term job seekers benefit. He could compare the two systems to see which one actually helps people the most long term. Does having a safety net in place encourage or discourage people from bettering their lives long term?
The Nightmare of Renting
Many Americans are barred from owning a home for lack of a down payment. Yet to rent in many areas the security and deposits really add up and make it hard to find a decent place to rent. They come to view mold and insect infestation as an unfortunate fact of life. How do these landlords get away with charging big bucks for substandard housing?
Victims of the NFIP
People are boiling mad about the poor payouts to flood victims by the National Flood Insurance Program run by FEMA. Premiums for this insurance is going sky high and insured consumers are being poorly compensated for their losses. From tampered engineer reports to shady contractors, everyone is out to take advantage after a flood. Michael Moore could visit Superstorm Sandy victims and let them tell their woeful stories.
Shades of Feminism
Contrary to popular belief, not all feminists fit a cookie cutter mold. Some are radical, some champion equal pay and equal rights but still want to stay home with their children. He could talk to the women who wear "kitty hats" as well as those who work quietly at home and at their jobs to make a difference in the lives of men and women in traditionally female jobs such as housewives and the nursing, and the teaching profession.
Live Reaction
Take a group of college students and have them watch Michael Moore documentaries–with Michael Moore! Let the students tell him exactly what they like and where he went horribly wrong. Even the great pontificators of our time need to check the pulse of the target audience, which is no doubt today's youth.
Straight, Gay and Loving
Not everyone is homophobic. Moore could spend time with families where one member or more is gay or transsexual living in a family of accepting and loving cisgender people. Many families embrace their LGBTQ member and they live just like any other clan. This is the new "blended" family, so it would be important to show that estrangement and drama do not have to accompany a family member "coming out". This would not be a film about celebrities, it would be a film about everyday people just going to work, falling in love, and living while maintaining strong family bonds.