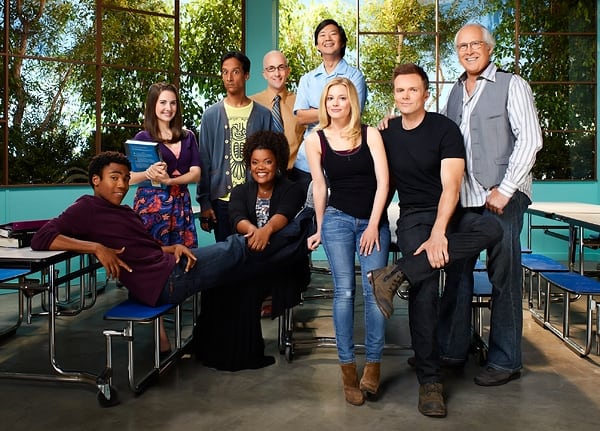 Valentine's Day isn't such a great ratings day anyways, historically, because anyone with a significant other generally has better things to do.  That said, this Valentine's Day was particularly awful for a couple of shows in particular including a returning favorite, and one new show I happen to love.
NBC is on the whipping post yet again.  After Smash literally crashed and burned with its two-hour premiere, Community took another epic nose dive last night.  How epic?  Find the highest point on Earth, suspend it over the lowest point on earth, drain any liquids that might break the fall, dip Community in the most dense material known to man, and let it go.
2.7 Million live viewers, and a 1.1 rating among adults 18-49.  That's down 42 percent from last week's new episode and the lowest. Rating. Ever in the 18-49 year old demo.  Either an enormous cross section of Community viewers followed show runner Dan Harmon out the door, or Community fans are exceptionally romantic.  Somewhere Chevy Chase might be giggling.
NBC wasn't the only network to suffer though, ABC also took one on the chin with the premiere of the Da Vinci Code-esque Zero Hour in what has come to be known as the Thursday 8pm time slot of death.  Anthony Edwards plays a skeptic suddenly battling Nazi clones to rescue his kidnapped wife.  Flanked by the American Idol Hollywood Week Finale and a new Big Bang Theory, which both did 'okay', Zero Hour brought in 6.3 Million Viewers and a 1.3 rating for the 18-49 demo—the only demo advertisers care about—which was 41 percentage points lower than Last Resort, which has since been cancelled. These numbers earn Zero Hour the rank of lowest premiere ever for ABC. Ouch.