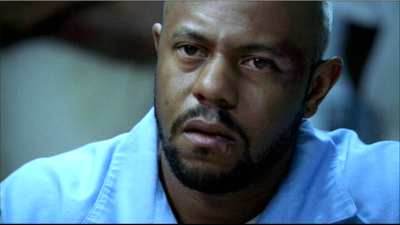 Following news earlier this month that Lifetime would be crafting a version of Steel Magnolias with an all-black cast, it looks like another predominately black project is getting off the ground.
According to FishbowlLA, Twentieth Century Fox has expressed interest in reviving Soul Food, the former Showtime series based on the 1997 film of the same name. There's been no word on any potential casting or what network the series is being targeted for, but Twentieth Century is said to be looking to "revamp the series for a new generation".
Although I think BET makes a lot of sense as a possible network home for the show, considering its success with scripted shows recently (The Game, Reed Between the Lines, Let's Stay Together), I'd love to see a drama like this get a fighting chance on one of the Big Four. Yes, there'd be higher expectations and a smaller margin for error, but broadcast TV should become more inclusive than it has been in recent years and a show like this, with a known name, would be a good place to start.
Soul Food ran for four seasons on Showtime, becoming the longest running drama with a predominately black cast in American television history. It scooped up seven NAACP Image Awards, including three for Outstanding Drama Series, while landing a Primetime Emmy nomination in 2001 for its opening sequence. The show starred the likes of Rockmond Dunbar (Terriers), Boris Kodjoe (Undercovers), Nicole Ari Parker (Boogie Nights), and Vanessa A. Williams (New Jack City).
Would you like to see Soul Food return for another go-around? How do you think they should revamp things? Where do you think the show should air?