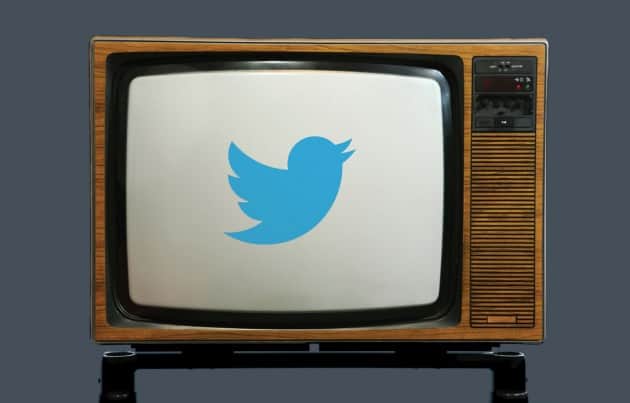 It happens at a subtle level but it's happening across the board.  Everyone who is anyone is using Twitter today and it comes as no surprise that as the company is gearing to go public, it's using television partnerships as part of its strategy going forward.  When a company goes public the first thing shareholders want to know is how the company is going to make money.   So what is Twitter doing with TV?  First you have to realize how Twitter ties into television.  Let's use the finale of Breaking Bad as an example.  According to Entertainment Weekly,  "The recent finale of Breaking Bad generated a record 1.24 million tweets. The conversation peaked at 22,373 tweets per minute according to analytics firm SocialGuide. People used the hashtag "GoodbyeBreakingBad" nearly 500,000 times."
And how about the Superbowl?  24 million tweets about the sporting event.   Bottom line is that Twitter is becoming synonymous with how people rate and discuss television. EW says, "In recent months, the social networking company has forged partnerships with television content owners such as CBS, MTV and the NFL through a program it calls Amplify. The platform lets content owners beam real-time video clips to Twitter users who may have seen -or could be interested in- their TV programming. It also allows marketers to communicate with viewers who saw their TV ads, extending commercial pitches to consumers' smartphones and tablets."
And that's just the tips of the ice berg. While most websites earn revenue through traditional digital advertising, Twitter TV "tie ins" are another revenue stream that the social media giant plans to capitalize on. The next time you watch a major sporting event, news broadcast, or more than likely sitcoms as we continue rolling on, watch for the Twitter tie ins. They will not be there by circumstance. Television outlets are going to be connecting their viewers to Twitter and creating communities for discussion.
Another revenue stream is going to be promoted Tweets tying into specific Twitter accounts that tie into television. Promoted tweets aren't new right now but they are increasing in popularity. We may very well see promoted tweets from the Twitter accounts of major television shows (as if they're already not happening).
Even Facebook is using hashtags these days. It will be interesting to see how blurry the line between tweeting and television discussion becomes.
To read more facts and figures about this you can see the stats at Entertainment Weekly.