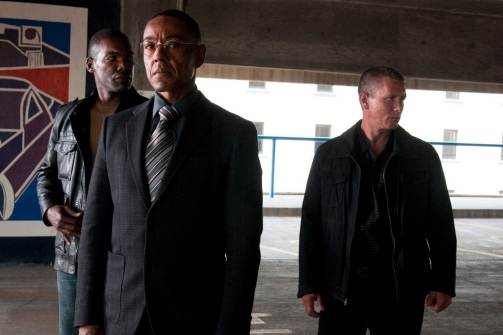 If you watched the Breaking Bad finale on Sunday night, you're probably thinking about two things. The first thing, of course, is how awesome it was. The second thing, though, is why the episode was titled "Face Off," no hyphen. This article contains spoilers for the finale beyond this point.
Gus Fring, the main villain of the past season, was offed spectacularly in last night's Breaking Bad. As part of a plot orchestrated by Walter White, the drug kingpin died in an explosion caused by a bomb on Tio Salamanca's Wheelchair. And that's not the most shocking part. That is, naturally, when Gus walked right out of the room, and straightened his tie (as his character is known to do).
And while we were thinking that there was no way that Gus could have realistically survived, the camera pans around to reveal that the right side of his face isn't there. It was one of the most shocking deaths ever revealed on television — and it was awesome.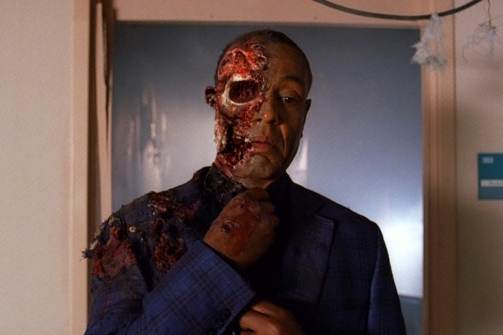 For those of you who'd like to see that scene over and over again, we've embedded the YouTube video of Gus's demise below for your enjoyment.