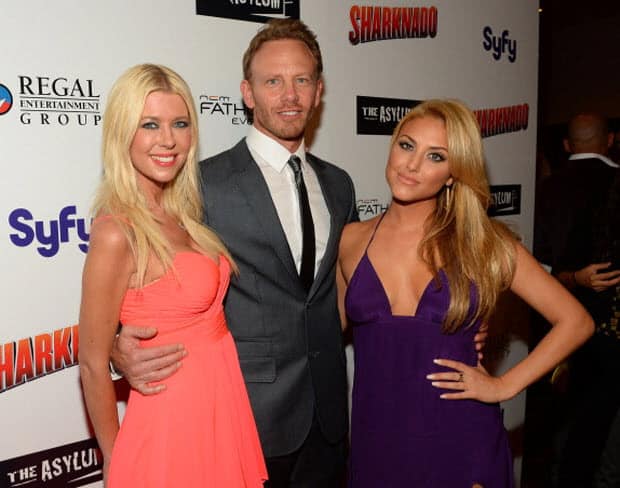 Well, we knew it was happening. We knew there was going to be a Sharknado sequel after the last film became an instant cult hit. What did you expect a movie about a tornado full of sharks to do? Just go off into that cold night? Nope, we now have a confirmed Sharknado sequel, along with some cool details about the plot and the cast. Bet you can't guess where it's taking place? We will give you a hint. There's a giant statue of a woman there.
Those who guess New York are right. The Sharknado sequel will take place in New York. You know, that is pretty much the one thing New Yorkers DON'T have to deal with: flying sharks. Well, now they do. More good news in the casting department, too. Ian Ziering and Tara Reid are both coming back to reprise their roles in this insane series. The movie will begin filming on location in New York in early February, and expect the movie hit in the dead of Summer this year. More details over at NY Daily News.
Listen, I am gonna be honest with you. I am SO going to go to New York next month and try to get a cameo in Sharknado 2: The Second One. Yes, that is what it is called. Mark my words. I WILL be eaten by a flying shark.
[Photo via Mark Davis/Getty]