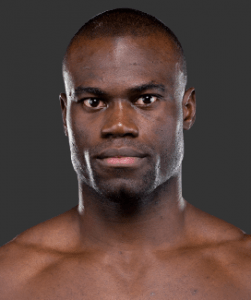 If you watched UFC 157 last weekend, you noticed that the camera cut to Ultimate Fighter contestant (and favorite) Urijah Hall in the front row. Here's the thing: he was the only one from the current TUF cast that got camera time. Was he the only one there? Who knows. That action leads me to believe that Uriah Hall makes it to the TUF semi-finals and probably even the finals. Just a thought.
Maybe it's because he was front and center in this episode because he upset both teams. He called out Luke saying he wanted to fight him in the semifinals even though there are two more preliminary fights and the wildcard fight remaining. He then trash talked Josh's girlfriend in front of Team Jones. If Uriah's goal upon entering the house was have everyone hate him by the end, he's on track to obtain his goal.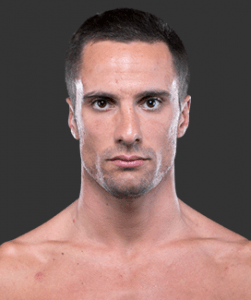 In the fifth prelim fight, Josh took on the mysterious Tor from Sweden with Josh the victor, earning $5000 via KO and a trip to the semifinals. It wasn't the same caliber as Urijah's vicious spinning heel kick, but it did the job.
With the win, Team Jones regained control over the fight picks with Clint Hester (Jones' No. 1 pick) facing Jimmy Quinlan; the classic grappler vs. striker scenario. Oh and due to Tor's lack of a sense of urgency during the fight, I doubt he will be a candidate for the two wildcard spots. Cheer up Bubba, you're that much closer to a second chance.
After five fights, Team Sonnen is in the lead 3-2. Will they be able to even the score next week? Also, Josh previous leg problems return and the guys head to Hooters for a night out. Let's hope none of them pulls a Jeremy Jackson.