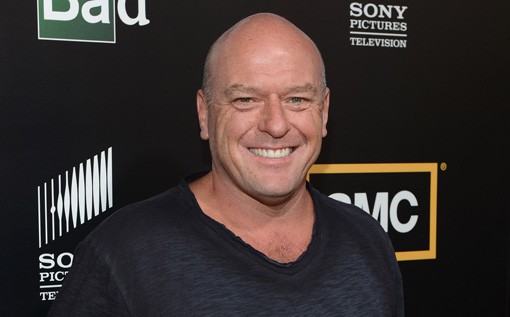 Breaking Bad fave Dean Norriss, who plays Walter White's DEA agent Brother in Law Hank Schrader on the hit AMC series, is joining CBS's adaptation of Stephen King's Under the Dome.  Norris will take on the role of small town politician and car dealership owner James "Big Jim" Rennie, who becomes a dictator of sorts when his town of Chester's Mill is suddenly sealed off from the rest of the world by an invisible force field.
"Big Jim" will play against Under The Dome's leading man, former Army officer Dale "Barbie" Barbara, who will be played by Mike Vofel.  Britt Robertson and Natalie Martinez have also been cast in the 13 part series which will air this summer.
Norris beat out some huge names to secure this part including James Spader and Don Johnson.  If you've read the book, though, you'll agree that Norris is perfect for Big Jim.  Although it is being described as a 'series' at this point, it is uncertain if Under The Dome will be a one off adaptation of the novel or if it is being developed as an ongoing summer series.