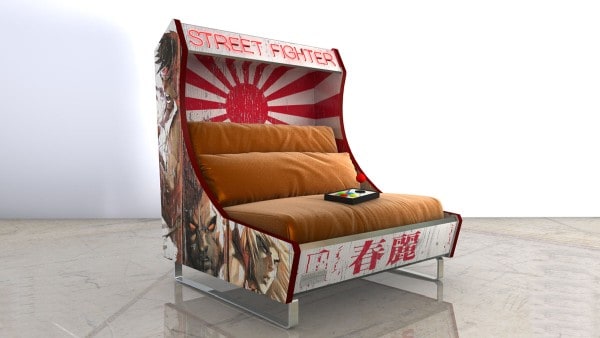 If you're ever looking for the perfect piece of furniture for the serious, hardcore game these pieces are without a doubt the best you'll ever find. Fashioned after several popular games each sofa is extremely comfortable and offers a motif that most gamers will find uniquely pleasing to their sense of aesthetics. Because after all, what gamer wants to sit on a normal, boring couch as they spend hour after hour attempting to be a Boss level or figure out a particularly hard puzzle?  Why not spend the extra money to get a couch that looks like an arcade game?
Seriously?
The people that market this kind of stuff are the smart ones to be certain. I don't know how much these things cost but it can't be cheap. Granted, they look pretty cool and are something that an adolescent or a serious gamer with a habit of buying stuff like this would want. But overall it's not something that most people would want in plain view in their home unless they had the gaming habit or were severely over-indulgent with their kids.
Now for a kid's room  this would be perfect, so long as the room was big enough so that the couch wouldn't have to double as a bed as well. Otherwise it's something cool to look at but I think a lot of people would leave them in the stores.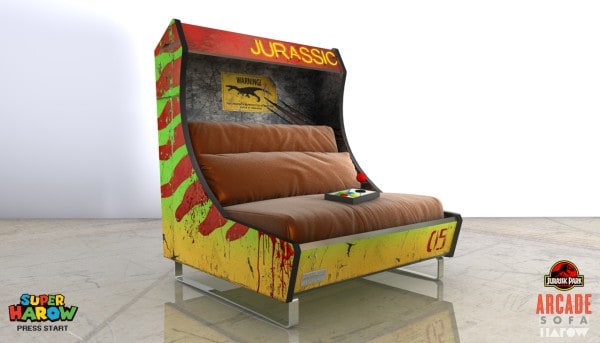 The designs are very cool and well-rendered but in all likelihood a kid would want this for a year or two max unless they grew attached to it. That's a lot of money to throw around, because you know these things aren't cheap, just to accommodate a trend. What am I saying though? People do this kind of thing all the time.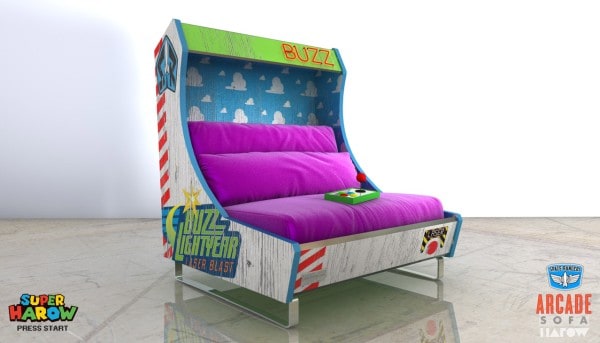 I can imagine a lot of kids would want something like this in their room or in a playroom if their home had such a thing. The colors and the designs are pretty cool. It's just the practicality of it that would be a concern for a lot of people.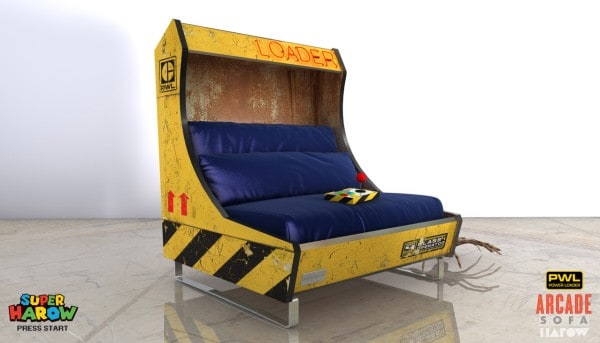 Something like this is usually fun for a while until a kid grows up and loses interest or the thing gets so beaten and battered that it's no longer a practical piece to have around. I kind of doubt replacement parts or cushions are all that cheap.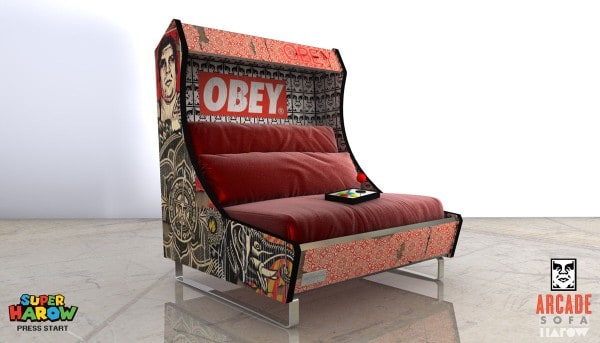 Also depending on what it's made out of the life of the couch could be something that's designed to break down, I'd hope not, so that you have to keep on buying them. A lot of retailers aren't above using cheap materials so that you have to keep purchasing new furniture. I won't name names but you might be able to think of a couple. Hopefully the people that make these aren't possessed of that controversial habit.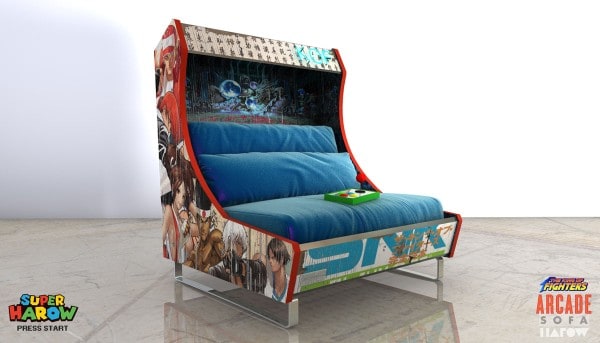 Overall the couches are very cool and offer a nice look wherever they're placed, but on the practical scale they tend to score very low. On the coolness scale they definitely come close to a ten.
Save