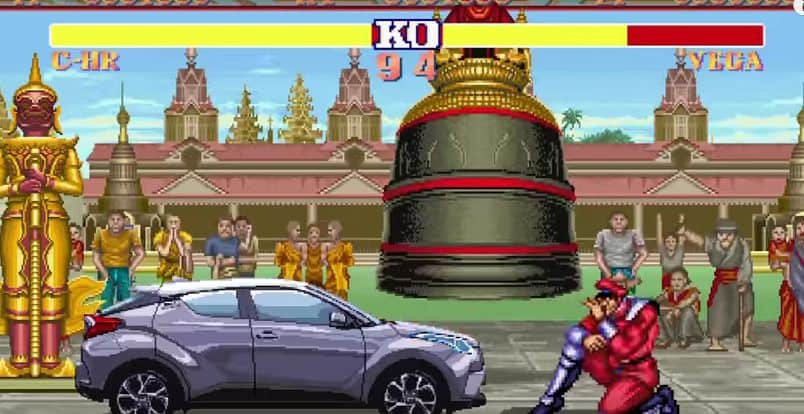 Hands down my favorite arcade video game of all-time has to be Street Fighter II.   I've never spent more time or money on one game in my entire life.  I'll never forget when Street Fighter II came out on Super Nintendo and I actually bought the 6 button controller so that I could get better at the arcade version.   I probably wasted at least 1000 hours of my time on that game.  P.S. it was well worth it.  Now some 26 years after its initial release I couldn't be happier that it's still being used in popular culture.
In a recent advertisement for the new Toyota C-HR, Toyota Japan decided to use Street Fighter II as the backdrop for a slogan of "traveling the world."  You'll see that Ryu gets into a C-HR at the very beginning of the spot and the C-HR has zero issue getting through each of the character's worlds.
Finally the C-HR meets M.Bison, the last villain to defeat in the game.  M. Bison is clearly no match for Toyota.  Guess this is payback for the beating Toyota inspired cars have taken in Street Fighter bonus stages over the years.
Check out the ad spot below?