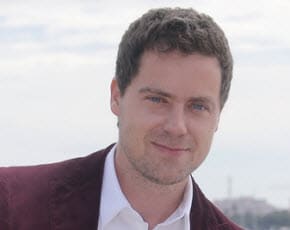 On first glance, I thought "oh that's nice, Amy Poehler and her husband are doing a show together!" Then I thought that was stupid, as Poehler was recently married to Will Arnett, and duh, Greg Poehler is actually her brother. But yes, she and her brother and getting together for a new series for NBC called "Welcome to Sweden." The show is filmed in Sweden (and New York and LA)  in partnership with that country's TV4, their first English-speaking series. It's a fish out of water story based on Greg Poehler's own life, and his sister Amy is producing.  From Deadline:
"This show is a 'first' on so many levels," said eOne TV's EVP Global Production Carrie Stein. "It's the first English-language comedy for TV4; the first television show Greg Poehler has ever created and starred in and executive produced with his sister Amy; and it's the first time NBC has been involved with a comedy shot in Stockholm with a large Swedish cast. The reason this comedy has attracted all these people is because its theme is universal — love conquers all…even if it means moving to Sweden." 
This is the male Poehler's first real acting gig (that's him in the picture). Well, it might be his first acting gig period given the fact I can't even find an IMDB page for him. That seems like kind of a big gamble from NBC, but they have faith in Amy, who has brought them nothing but joy on Parks and Recreation for years now, and there's enough talent involved here where they believe the show will work. Welcome to Sweden will have guest appearances from Amy, Will Ferrell, Aubrey Plaza and Gene Simmons. Gene Simmons? Okay then. Look for it next year.