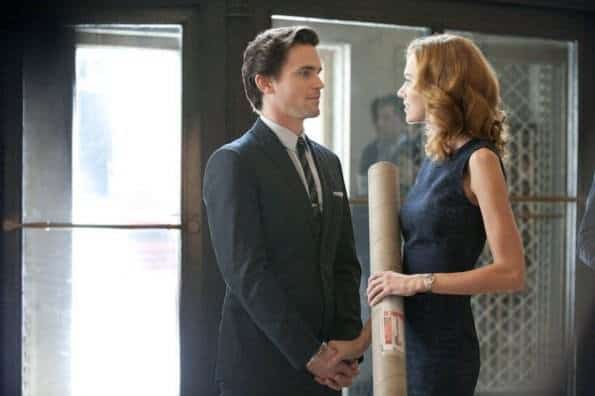 The second half of season 3 of White Collar has flown by and it is hard to believe that the finale is tonight; that Neal (Matt Bomer) could be a free man by the end of the episode. This all sounds a bit too simple and the ominous title of "Judgement Day" means that Neal's freedom is not a certainty, even if has plenty of people willing to speak on his behalf at his commutation hearing. Neal also has a big obstacle in the form of Agent Kramer (Beau Bridges) who seems hell bent on finding something that proves that Neal is still the con man he was 3 years ago.
The dynamic between Neal and Peter (Tim DeKay) is a huge aspect of White Collar so if Neal does get his freedom it will shift this relationship. The pair are clearly friends and do indeed work well together, but we know that Kramer's suspicions about Peter covering for Neal are indeed true so will this have an influence on Peter's recommendation to the commutation panel? The conflict here that is due to the many times when Neal has strayed out of the legal boundaries, including the most recent Nazi treasure deception. Kramer is offering his guidance to Peter but it appears to be layered with general animosity towards Neal, can Kramer be trusted?
Peter failed to tell Neal last week that Kramer's team had cracked Neal's code in his prison letters to Kate and this bit of information could prove vital in Kramer finding something he can use against Neal. Neal believes the worst case scenario is that he would have to remain on his anklet but Mozzie (Willie Garson) thinks that Neal should always be ready for something worse than that.
Neal will try to correct a mistake from his past to help prove that he is a changed man, but could this land him in more serious trouble? The sneak peeks and the promo below show that we can expect something big from this finale that includes Neal with a mysterious tube and that he will cut his anklet at some point. Also look out for some daredevil antics that involve the Roosevelt Island tram.
Can you see Neal being a free man by the end of this episode? If so will this be as a result of going on the run? Let us know your thoughts on what you think might happen in the White Collar season finale.
Watch the promo and 3 sneak peeks below for "Judgement Day" below.