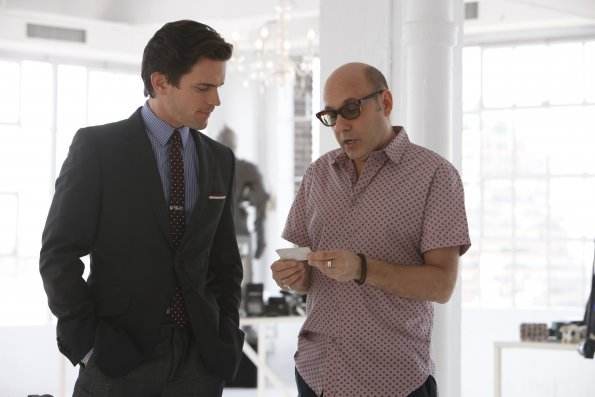 Tonight on White Collar a mobster from Mozzie's (Willie Garson) past poses a real threat to the 'suit' hating con man that means that he has to turn to the FBI to save his skin.
The mobster is from Detroit and when he comes to Manhattan, it not only could mean danger for Mozzie but could also risk a full on mob war. Peter (Tim DeKay) and Neal (Matt Bomer) will have to try and prevent this impending violence by taking part in an old scam with Mozzie that will take the gangster down. Not only will Mozzie have to put his life in the hands of the very people that he mistrusts but he will also have to reveal some of his past actions that got him to this place in a very cool flashback. We will get to see Mozzie as a 12 year old boy who started his con days early and managed to scam $500,000 from the mob, hence why he is in so much danger in this episode. Former Ghostbuster Ernie Hudson appearing in the episode as he plays Mozzie's mentor.
So far this season we have had episodes that have taken elements from films such as The Da Vinci Code and The Devil Wears Prada, and this weeks episode takes some cinematic cues from the 1973 classic con man movie The Sting, which stars Paul Newman and Robert Redford. The Sting was one of the films that Matt Bomer watched when he was first preparing for the role so it is good to see the show referencing this influential con man film. On a purely superficial level there is also some tuxedo wearing tonight which is never a bad thing.
This looks set to be another great outing for the White Collar team and despite all the danger that seems present in tonight's episode you can be sure that there will much comedy as Mozzie has to become a protected witness, a moment that Peter will surely relish and use for much mockery.
For tonight's promo watch the video below.