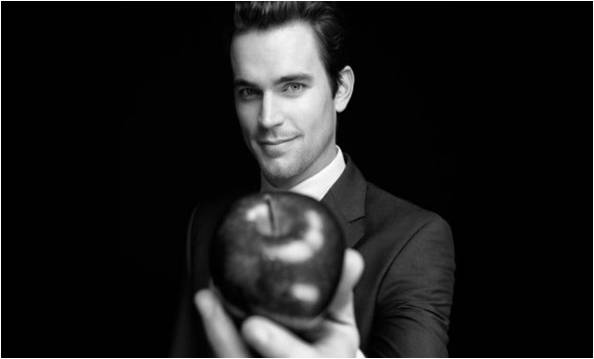 Season 4 of White Collar is delving further into Neal's (Matt Bomer) past and tonight will see Neal making headway with his investigation into his father and who killed Ellen (Judith Ives). The key figure in this is Sam (Trent Williams) who has been elusive so far, but we will finally get to meet him in tonight's episode. Will Neal convince Sam that he can be trusted? Spoilers ahead. 
Last week focused on Mozzie (Willie Garson) and a National Treasure type of case and there was minimal plot development in terms of Neal and his investigation into finding Sam. This was a fun break from the Neal-centric story, though as we are as much in the dark as Neal when it comes to Sam it is also a welcome return to the hunt for Sam tonight.
Neal also receives some wise words from Mozzie when it comes to keeping Peter (Tim DeKay) informed about where the Sam case is going. This might seem like a surprising turn from Mozzie to want to include and trust Peter, but despite the hard time that Mozzie gives Peter he also knows that he has Neal's best interest at heart and has proven his loyalty countless times in the past. The problem here is that Sam has issues when it comes to law enforcement and so Neal might initially have to go behind Peter's back to gain Sam's trust in the first place. Trent Williams who is guest starring as Sam over a 6-episode arc spoke to TV Guide about Sam and his 'trust no one' policy and said "There's a lot of testing of one another before Sam is going to give Neal any information because the guy is working with the FBI and Sam has had his own issues in the past. He has to be very, very cautious."
This week's case features a political fixer who tries to sabotage the trail of someone that Peter put in jail. The fixer is played by Entourage's Perrey Reeves and she also happens to do some work for Sara's (Hilarie Burton) company. Peter will reach out to Sara to help with this, as the court case is in jeopardy after the federal prosecutor has been photographed in a compromising situation. It is up to Peter to stop this case from getting thrown out of court, but will Neal's hunt for Sam prove to be too distracting?
Watch a promo and three sneak peeks below for tonight's episode "Compromising Positions."