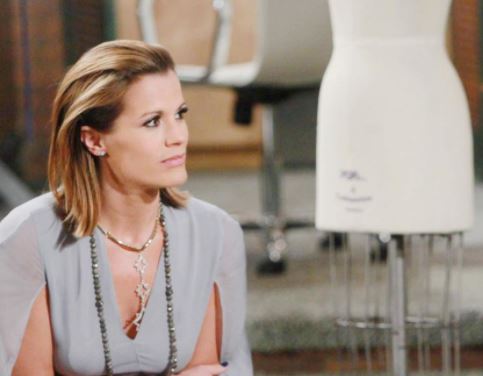 Young and the Restless spoilers tell us that Adam is returning very soon, and everyone is going to be very happy to see him. Of course, this leads us to wonder a few things. Will Chelsea be more willing to forgive Chloe for what she did to her husband if it turns out her attempt to kill him didn't happen? Will they all forgive Victor for his role in all that happened? Will anyone care what happened at all when he returns, or is the simple fact he is alive all they need to feel better about life as a whole? We don't know where this one might go, but we must suspect it will turn out all right. We do know there is a good chance they will find a way to get past a little of what is plaguing them now, but how will it all work out?
Nick and Chelsea will not last when the truth comes out. She will be furious to know he knew the entire time that Victor was behind it, that Chloe was a mastermind in the plan, but that she wasn't the one in control. She will be especially unhappy to find out her new boyfriend has been working against her as a way of protecting his father and all he knows that might drag his family's name through the mud. It won't even matter to her that he didn't want to do any of this, but that his family did want it all done. It won't be something anyone is happy about, and this couple will not last.
But what else will Adam's return mean for everyone? Will they forgive Victor, and will he want his wife back? We hear he won't, but that there might be a small reunion for him and Sharon. Will this be another chance for her while Chelsea spends her time all alone after her dead husband returns from the dead to divorce her when he realizes she's been with his brother the entire time he's been gone? We don't know, but we do know it might be good.