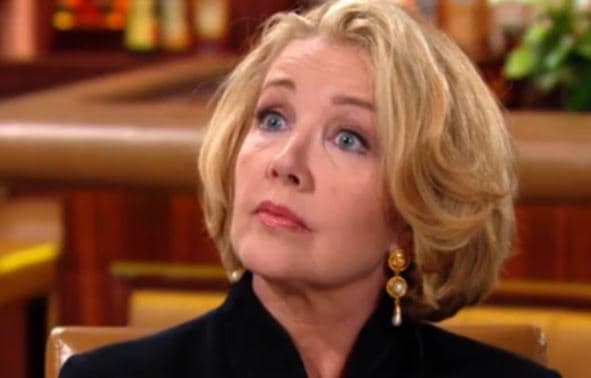 Young and the Restless fans are going to be more than a little surprised when they see how stressed out Nikki is. She's so stressed out that she's going to start drinking – something she doesn't do. And she's not going to get away with it. Sharon is actually going to catch her in the act, and she's going to ask her ex-mother-in-law what is going on with her. They aren't exactly the best of friends, but they aren't enemies. Nikki is so stressed about all that's going on she's going to break down and confide in Sharon. This could be bad news for both of them.
Victor is a little preoccupied at the moment working on getting his job to take off with his daughter. He wants Abby to go out of her way to impress him, and he's going to force her to work with Scott on a project they simply do not see eye to eye on. They will fight, bicker, and make things miserable for one another – and he will love it. Is there a chance they could form a love connection of some sort? We don't know if they can, but we suspect there is a chance they might have some sort of connection.
We don't know what is going on with them right now, but we do know Victor always has a plan and it's rarely one that he doesn't feel works best for him. He's not someone who cares much for others. He cares for himself, and it's always him first.