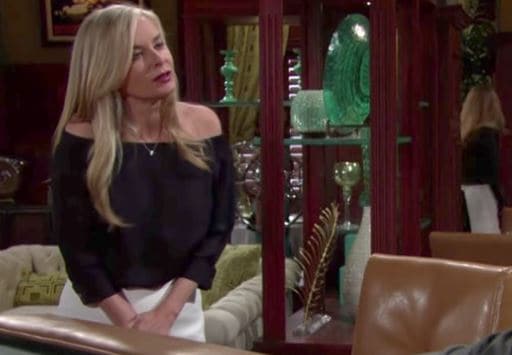 Young and the Restless fans are shocked to know that Jack and Ashley were actually able to find out the truth about Graham. He's not the love interest of their mother, Dina. He's a man who is actually the younger brother of the man she was once involved with. His name was Eric, and things did not end well there. It was a giant, messy, ugly affair in the 80s when Ashley was in love with a young man by the name of Eric. She was very happy with him. She was so happy with him she actually accepted his proposal when he asked her to marry him.
It was awful when she found out that he was also sleeping with her mother, and things seem to be coming back around full circle for this family. Dina has not been a very good mother to Ashley, and it's amazing to us this storyline is actually coming back around. Now that she's taken an interest in being his sort of surrogate mother with her own kids hating on her, she's made herself a mess.
It turns out Graham is the kind of man who works in finance and wants little old ladies to hand over their money to him to keep it safe. Except that he can't do it without taking her to the cleaner's first in most cases, and we suspect this might very well be what is going on with this situation. He pushed the sale of her business, and things seems to be working out in that vain. Oh what a tangled web Dina's weaved.