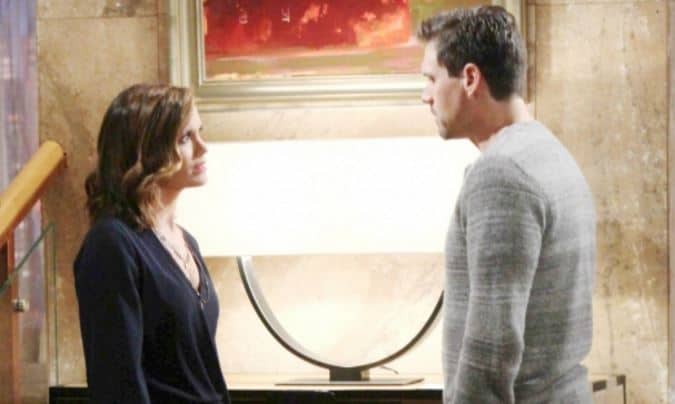 Young and the Restless spoilers are great for Ravi. He's got a thing for Ashley, but she's made it a point to keep him far away from her. She even told him things would never work out between them based on their history together, and things are not looking good for either of them. It turns out that she's going to find herself in a situation that's a little bit uncomfortable for her. She's not going to do well when she finds herself here, and he's going to help. Believe she's going to hate that he is the one coming to her rescue. She will not appreciate it at all.
They're going to the Opera together, and they're going to enjoy it. He's going to get to spend the evening with her even though she'd rather do anything else, and things are going to take a turn for Ravi. They have a lovely friendship, but she's just not into him. Can he do anything that might change her mind about him and the way he feels about her? We are not sure he can, and we are not sure he will.
In other news, Cane is worried about what happened in Japan. He sees that Juliet's jewelry is next to his bed when he wakes up, and he's going to confront her about it. She won't commit to telling him that anything happened with him, but she will tell him that she appreciates him finding her earring and that they have a little secret in Japan she won't tell anyone about. She wants a position with the company's Asian division, and she's probably going to blackmail him into giving it to her. Meanwhile, Lily is at home all worried about her husband, Cane, and completely unaware that there is a man outside her window taking her photos and spying on her while she's at home waiting on her husband to call. She's slog going to end up spending more time with Jordan, and that's going to make things a little bit less ideal for everyone involved in this crazy storyline and tale.