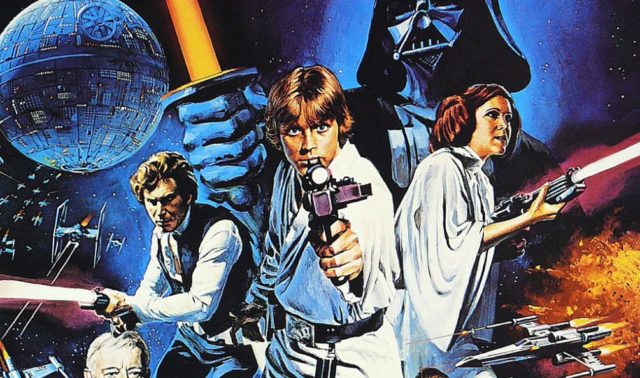 As overwhelmingly successful as you all know the Star Wars franchise to be, it is surprising that any A-list celebrity would have turned down an opportunity to work on the franchise. Of course, some of the biggest names that could have gotten roles as iconic characters in the films were unaware at the time of the opportunity that they were so haphazardly giving away. Below you will find a list of 10 actors you didn't know turned down Star Wars roles.
Benicio Del Toro – Darth Maul
When it came time to pull a cast together for Episode I, it became paramount to find an actor that could portray the menacing role of Darth Maul. Benicio Del Toro was all set to fill this void, until time constraints and script edits all but wiped out the speaking parts. What was left was a lot of acrobatics with light sabers, and that didn't really appeal much to the accomplished actor. He would get another shot to get into the franchise, and does successfully as DJ in the latest installment The Last Jedi.
Burt Reynolds – Han Solo
You will come to find throughout this list that Harrison Ford was anything but a lock to be Han Solo when the role was set out to be cast. There were a lot of iconic names that were being considered at the time, and an icon like Burt Reynolds might have offered an entirely different on screen dynamic with the likes of Carrie Fisher and Mark Hamill. Ultimately he turned it down to keep pursuing roles that allowed him to chase off bad guys and kiss a slew of Hollywood starlets. 
Leonardo DiCaprio – Anakin Skywalker   
Much like Han Solo, the adult version of Anakin Skywalker proved to be a difficult role to cast. For a short time, Leonardo DiCaprio was considered. He declined because he didn't feel ready for such a "deep dive". 
Gary Oldman – General Grievous   
Union rules for acting kept Gary Oldman from fulfilling his commitment to voice General Grievous. While this was no overly significant character, Oldman might have given it more depth. 
Jim Henson – Yoda   
Working just across the street from one another, Lucas would consult regularly with puppet legend Jim Henson to develop Yoda and his mannerisms. He offered Henson the role in the film, but he ultimately turned it down.
Al Pacino – Han Solo
Another to be considered for the coveted space smuggling role was Al Pacino. Pacino admits now that he really squandered an opportunity with an amazing franchise, but truthfully never understood the script. 
Ryan Phillipe – Anakin Skywalker
Another A-lister at the time of the filming to begin for Attack of the Clones was Ryan Phillipe. He was being considered for the role of Anakin as well as DiCaprio, but had scheduling conflicts to keep him out of the running. 
Kurt Russell – Han Solo   
Have you considered what Han Solo might be like if it were done by cinema legend Kurt Russell? Now don't think that anyone doesn't love Harrison Ford, but that would be something. Russell doesn't regret turning down the role for other offers, but it might have been interesting to say the least.
Tupac Shakur – Mace Windu
You might have known one or two of these missed opportunities, but almost no one knows that Tupac Shakur read lines and auditioned for the part of Mace Windu. He was all but assured the role in the film until his untimely death forced casting to find a replacement.