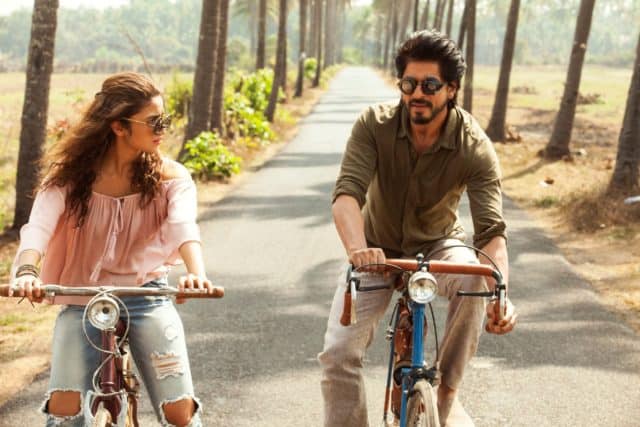 Sometimes you meet people along the road in life that seem like they're the right one but have a flaw that you weren't aware of until it's too late. In Dear Zindagi the main character, Kaira, is unable to find anything in her life that is worth keeping for some time until her therapist, Jug, comes into her life and begins to make a lot of sense during their talks. While she eventually finds that she is coming to like Jug an awful lot he tells her without any hesitation that it's very normal and yet cannot become anything since it would be improper as he's her therapist. As she takes his advice to move on and reconcile with those in her life that she's pushed away however Kaira finds that life begins to move forward as she does in fact start to feel more connected to the world she left once again.
Sometimes the people that do the most good are the ones that give you a gentle push back to the course you were meant to follow.
10. The film was shot largely in Goa.
It was filmed in Mumbai as well and there were plans to film parts of it in Singapore, but there were complications that couldn't be worked around.
9. The part where Kaira falls off of her bicycle was inspired by a true event.
This same thing happened on the set of another movie and it was decided that it could be used again to great effect.
8. The film had a moderate budget.
It pulled down a good amount worldwide and more than surpassed its budget to become a rather successful film.
7. This was the director's second time out for a major motion picture.
The jitters were still there apparently but everything thankfully went to plan.
6. The film took from January to May of 2016.
That seems like a long time for filming but with some movies it takes some time to get the right conditions and to make sure there are no other problems to take care of.
5. The film received mostly positive reviews.
People tended to like the dynamic between the characters and the overall story since a lot of people can possibly relate to it.
4. It was nominated for a lot of awards and actually won a couple.
The movie won a total of two awards out of the many it was nominated for, but a win is a win.
3. There was a rumor that one of the actors had been replaced.
At this time there was a lot of tension due to the Uri terror attack, which also led to a ban on Pakistani actors. But was affirmed that the actor in question had not been replaced.
2. There was an allegation that the movie infringed upon another film.
It was believed that the movie took too much from the Canadian TV show Being Erica, but the studio firmly denied the allegations.
1. It did very well at Bollywood award organizations. 
It seems very natural that this would be so since Bollywood films are quite popular.
The story seems like it would be quite inviting.