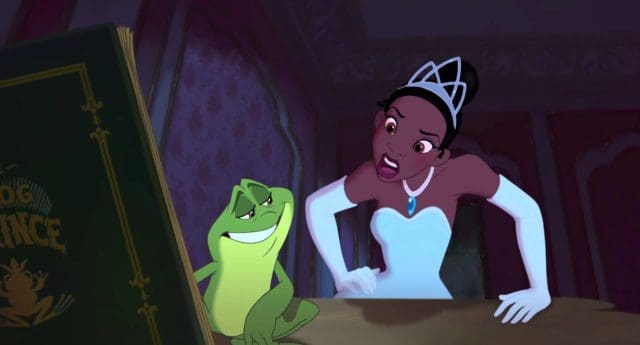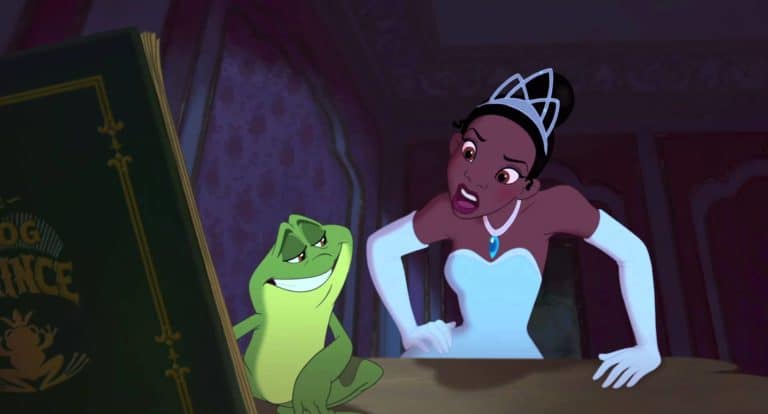 The Princess and the Frog is a much older tale than some might think. It's been around for so long that it easily predates Disney and has been an ongoing tale for a very long time. Disney's version is of course very cute, musical, and geared to teach a lesson to children while entertaining them at the same time with a story of a young woman who sought to follow her dreams and was eventually able to do everything she wanted to do after kissing a prince who was at the time trapped in the body of a frog. While the original tale had the young woman already enjoying the role of a princess Disney decided to switch things around a bit in order to make their lead character have to work for what she wanted while learning a very important lesson about life.
It was a cute movie really.
10. This film took place during prohibition.
Even so you can see that there's alcohol in abundance throughout Louisiana during the film. Prohibition didn't catch on as well in some areas of the country, and was ignored by whoever could afford to drink.
9. Mama Odie was inspired by renowned storyteller Coleen Salley.
Coleen actually got to have a bit of input on the story but she passed away before being able to see it. The film is dedicated in part to her memory.
8. Dr. Facilier was based largely on Baron Samedi.
He had the look and the character of the voodoo god of magic, and the temperament as well.
7. If you look you can see that Dr. Facilier mentioned that Prince Naveen would turn into a frog.
It's all in the tarot cards and the use of the word 'green'. A lot of people might have thought that this meant that Naveen would be rich.
6. The actress that voiced the part of Tiana insisted that she be left-handed.
It does make sense considering that some actors like to relate to their characters. There is after all a noted difference between being left-handed as opposed to right-handed.
5. Disney had to change the title to avoid any racist implications.
The original title was The Frog Princess and Tiana's name was almost Maddy. Some folks threw a fit about this and said it was reflecting racist views.
4. The star that Ray calls his Evangeline is actually the planet Venus.
Venus is the goddess of love after all so it makes a good addition to the movie.
3. This was Disney's first fairy tale film since Aladdin.
Disney is great at making fairy tales come to life but if you take a look they do a lot to alter them from their original versions so as to be more family-friendly.
2. Maldonia is a fictional country.
This could be a mashup of Malta and Macedonia, but if you look at a newspaper announcing Naveen's visit you might see that it's said to appear nowhere on the map.
1. Beyonce was considered for the role of Tiana. 
She might have had a chance but she missed out since she refused to audition.
This was a pretty decent movie all around.