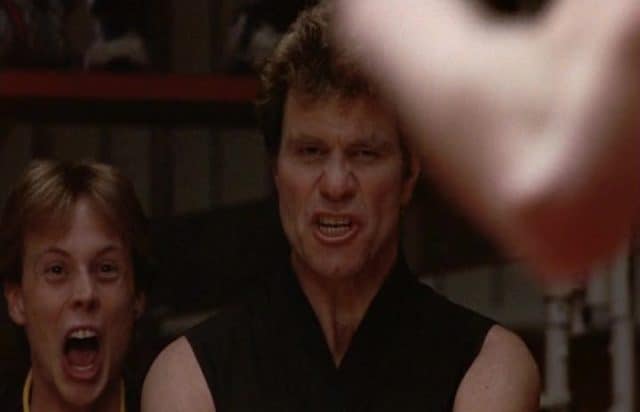 The 1980's were an awesome time for catchphrases and one-liners. So good in fact that to this day many of them are still remembered and idolized in a way that made people remember just what had been said and take that saying with them into many different facets of their lives. To this day these sayings are still as strong as ever and are recognized in many different venues even if they happen to be a bit ridiculous.
Here a few that catch the eye each time we hear or see evidence of them.
5. They're not gonna catch us. We're on a mission from God – The Blues Brothers
There's nothing stopping a divinely-inspired mission when Elwood and Jake are involved. Not even Carrie Fisher and her flamethrower, rocket launcher, and use of high explosives could possibly throw them off their game. With each mess they get into they manage to get right back out of it somehow. I guess that would kind of prove that the almighty has a sense of humor, and a definite love for the blues.
4. No such thing as bad student, only bad teacher. – The Karate Kid
You were looking for "Put him in a body bag" or "Finish him" weren't you? That would be way too easy, and besides that Mr. Miyagi had a ton of more useful things to say in the film. For instance, there's no such thing as a bad student, only a bad teacher. This is about as true as it gets really considering that no one ever starts out bad. If you learn bad habits then you're learning them from someone or on account of someone's absence.
3. Heeeere's Johnny! – The Shining
Creepy to the max. Jack Nicholson knew how to go megaton without any practice it seemed and didn't mind mixing it up from time to time. His mannerisms in this movie were so far out of left field that you kind of had to wonder if his fellow cast mates really knew what was coming all the time. Even if it was scripted these kind of moments were all Nicholson and all messed up in some exquisite way or another.
2. Is it fair that you were born like this?! – Stripes
There was so much more to this quote but this line was just the best. Bill Murray knows how to talk someone up and how to rally them to action. This has to be one of the all-time best movies ever featuring some of the greatest talents when they were still relatively young and vibrant. My big man here is gonna do it all for us! Oh yeah, that's the good stuff.
1. Crush your enemies, see them driven before you, and to hear the lamentation of the women! – Conan the Barbarian
Once upon a time there was no one more dominant than Conan. As a slave he was deadly and simply in his element as a gladiator. As a free man he was unpredictable and unstoppable. Well, at least until he reached too far for his vengeance. But considering that he came back it means that 1) he's the type to inspire confidence and loyalty in others, and 2) once you get past that, he's all about getting even with those that wronged him. Crush your enemies indeed.
There are hundreds of one-liners and catchphrases from the 80's that are burned into our memories. These were just a few of the very best.
Save