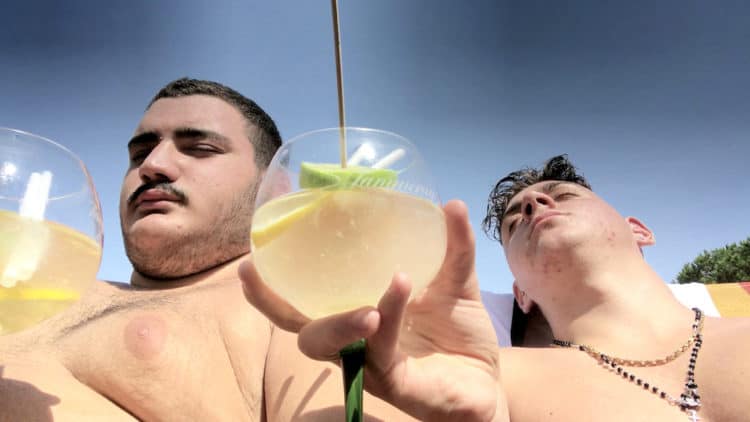 Taking place every March in Copenhagen, Denmark, CPH: Dox is one of the best festivals for non-fiction filmmaking across the world. Last year shows how much the festival has grown since 2003, taking in over 100,000 admissions. This year may be a little more muted thanks to the coronavirus, which has people afraid to meet up in large groups. As a result the opening gala has been cancelled, but the main event itself is still scheduled to go on, running between 23rd and 27th March. 
If you are interested in what the world of documentary filmmaking has to offer, it is essential to keep up to date with the kind of films that come out of this festival. To help you learn more we have picked ten films for you to look forward to at the festival. Read on to see what we have picked. From new forms of animal representation to traditional character portraits to subjects making the films for themselves, the curation at CPH: DOX makes them stand out as one of the world's most exciting non-fiction festivals. Think we missed something particularly interesting? Please feel free to sound off in the comment section below.
Space Dogs
Treading the line between pure imagination and archival research, Space Dogs is a one-of-a-kind experience. Telling the story of Laika, the first dog to be beamed up (and killed) in space, the film imagines her returning to earth, following a pack of stray dogs around the streets of Moscow. Opening up new avenues of non-human representation, this film will make you rethink what a documentary can do. 
This Is Not A Movie
An exploration of legendary war reporter Robert Fisk, This Is Not a Movie tells his story from clips of the battlefield, talking heads, and of course, interviews with the man himself, who has been everywhere from the West Bank to Syria to Iraq; even being granted the rare honour of interviewing Osama Bin Laden himself. The film's title refers to Fisk's own beliefs, who wants people to realise that what happens in these regions is not a film, but ongoing reality, drawing our attention to the plight of oppressed peoples worldwide.
Vivos
The latest film from Chinese artist Ai Weiwei, Vivos explores the mysterious disappearance of over 43 young Mexican children in 2014. A random event that the media found almost impossible to explain, Weiwei gets much closer to the truth this time by interviewing the families at the heart of the case. With a potential government cover up at the centre of the tragedy, it sees Weiwei once again holding truth to power.
Vitalina Varela
Interestingly enough, not all of CPH: Dox is dedicated strictly to documentaries. They also have an Auteurs and Artists strand for fiction filmmaking. One name in particular that stands out is Pedro Costa, whose latest film Vitalina Verela was a sensation last year at Locarno, winning the Golden Leopard. But the film does offer keen non-fiction pleasures, casting a non-professional actress as herself and telling a story based on her own life. Unsurprisingly, like most of Costa's films, this one has been rapturously received.
Welcome To Chechnya
A harrowing depiction of the horrors gay men and women are currently facing in the autonomous Russian region, David France's brave documentary film sees him dive straight into the area, showing the extraordinary work of the LBGT network in Moscow. Equally inspiring and enraging, this film, debuting later this year on HBO, is going to be a wild success.
Saudi Runaway
In many ways, Saudi Runaway, telling the story of a young bride-to-be who depicts her own escape from patriarchal Saudi Arabia, is a great companion piece to Welcome to Chechnya. It shows the importance of cinema in mostly closed-off regions in the world and how turning the perspective towards the oppressed can in and of itself be a form of empowerment. Simply put, this film is essential feminist viewing.
Heimat is a Space In Time
Heimat is a Space in Time is a towering prospect; running for nearly four hours, it tells the story of 20th century Germany through letters, photographs and diary entries. German filmmaker Thomas Heise interweaves a variety of different stories within this epically long run-time, making the story deeply compelling despite its off-putting length. Debuting in Berlin last year, it was beloved by German and international press alike. It should be received favourably in Denmark too, who share a lot of history with its close neighbour.
Adolescentes
Sebastien Lifshitz's epic documentary follows two similar yet different girls as they progress through high school. Charting their progress as they move from 13 to 18, Lifshitz captures the uncertainty and promise of youth in great detail. Edited down to a smooth 136 minutes, it moves likes a feature film, evoking Boyhood in its calm, epic sweep.
The Kingmaker
Some documentaries have a great subject to do most of the heavy lifting. This can definitely be said for The Kingmaker, which boasts a fine subject in the character of Imelda Marcos, who still, along with her husband, holds the Guinness World Record for plundering the most wealth from a country when he was President of the Philippines. Showing no real remorse for her actions, and believing that she is still the victim, she makes for a fascinating character study, the film doubling up as an investigation into how rich people can still maintain power despite their awful actions.
Selfie
Alternately fun and deeply serious, Agostino Ferrente's documentary Selfie allows two young boys in Naples to tell their own stories with just their iPhones. But life in the hard-as-nails Traiano district, where Mafia recruitment is high, is tough. This is especially true for the two boys at the centre of the film, as their young friend was shot and killed by the police following a brief chase. Showing a truly different side of Naples, as told by some of its youngest citizens, Selfie displays how the documentary form can upend clichés in search of more authentic truths.