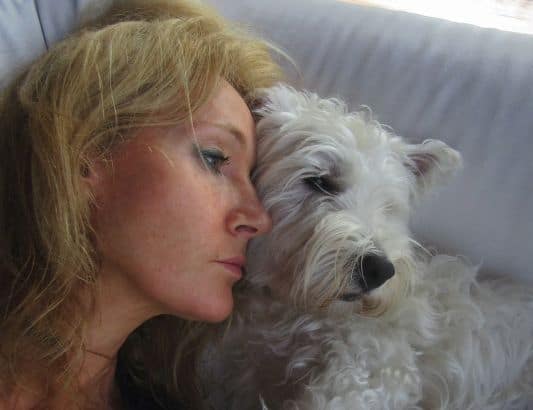 If you're going to troll someone online, J.K. Rowling might not be your best target.   In case you didn't realize it, the Harry Potter author obviously has a way with words, so why you'd want to engage in any kind of Twitter war with her is a complete mystery to me.   The woman is almost single-handedly responsible for a billion dollar empire that began by writing on napkins in the subway.  However, thousands of people go after her and when she's in the mood she'll come right back.   According to Bored Panda
The British novelist is often vocal about her political views, especially her support for the LGBTQ community and her disdain for Donald Trump. This has attracted some negative attention to her Twitter page, but she instantly summons brutal responses every time. After all, she knows a "load of cobblers" when she sees it.
Below you'll find a collection of hilarious comebacks that Rowling has generated over time.  Just remember something.  The next time you tweet out to someone world famous, just remember that they might in fact be reading.  Just don't tweet anything mean to J.K. Rowling unless you want to be featured in an article like this.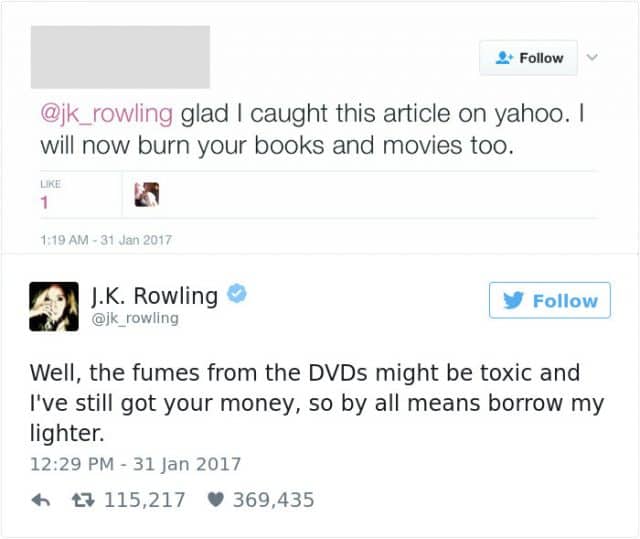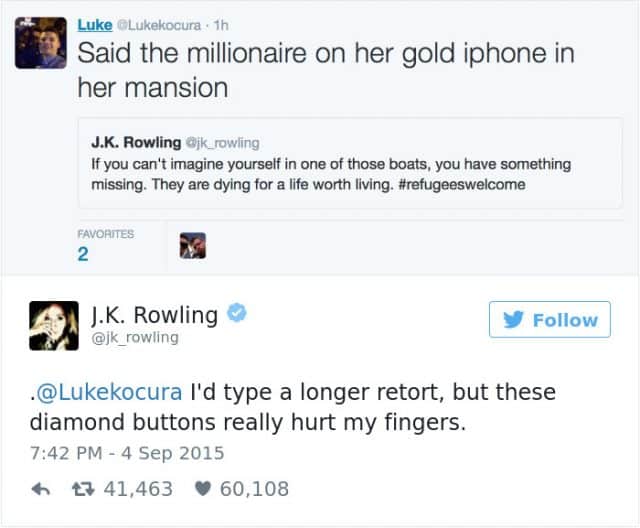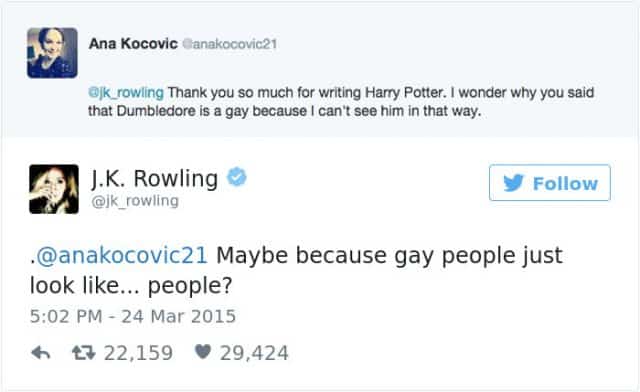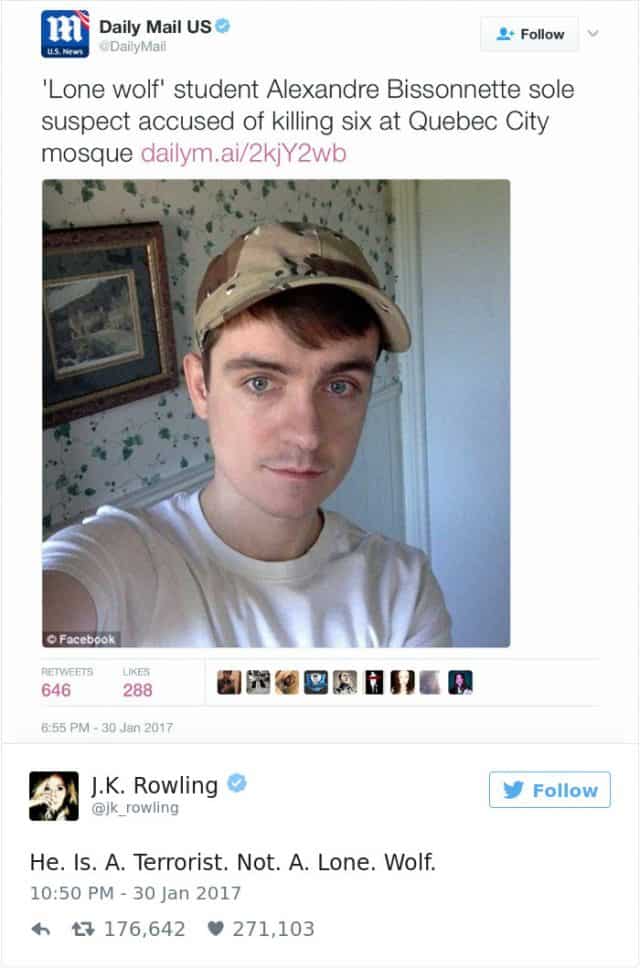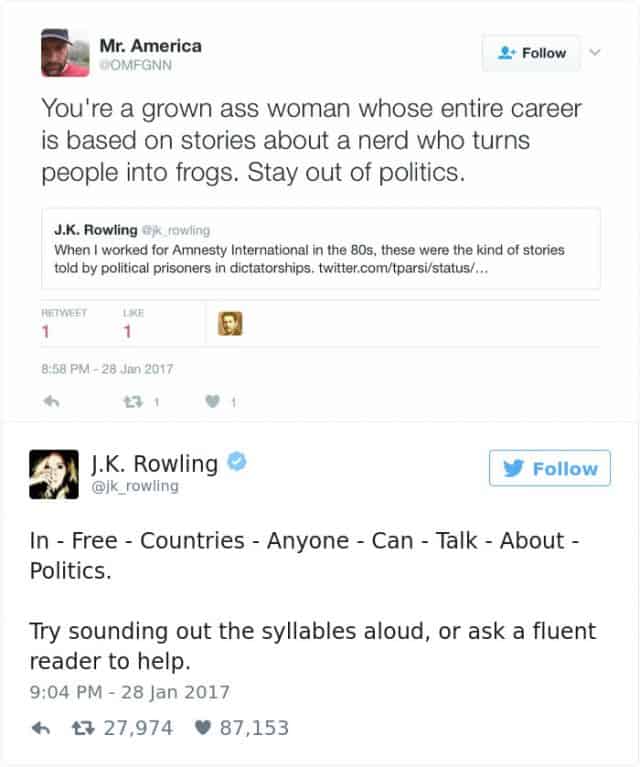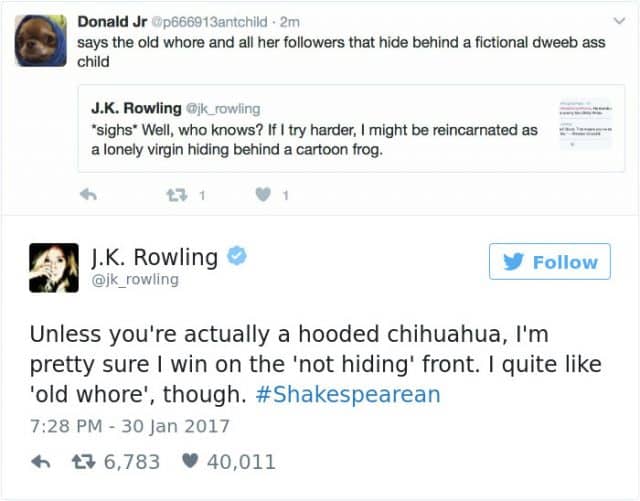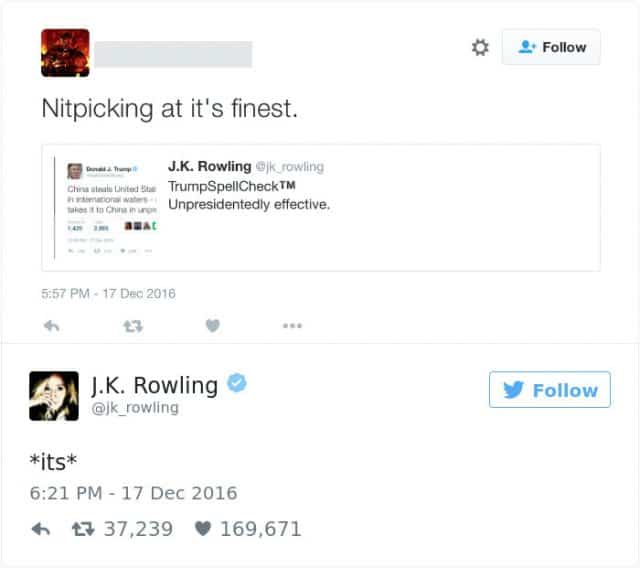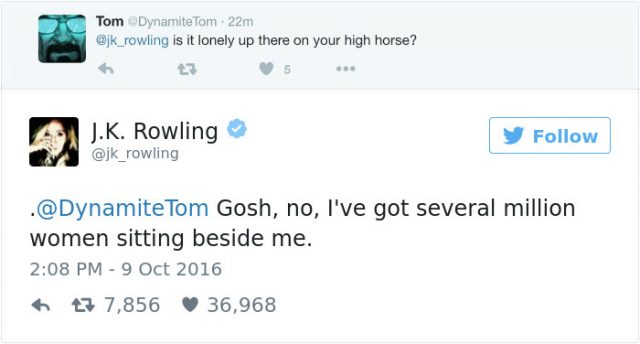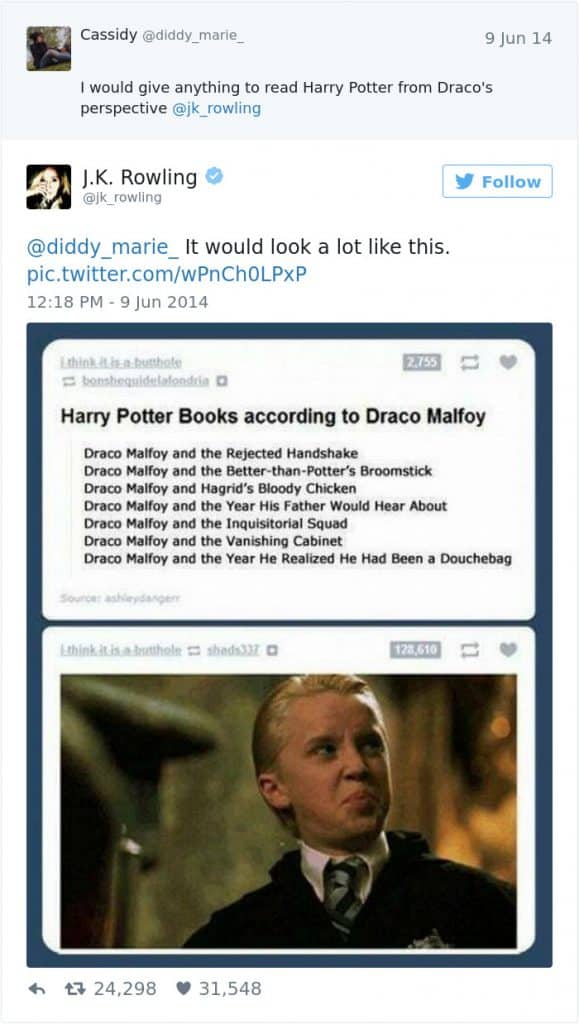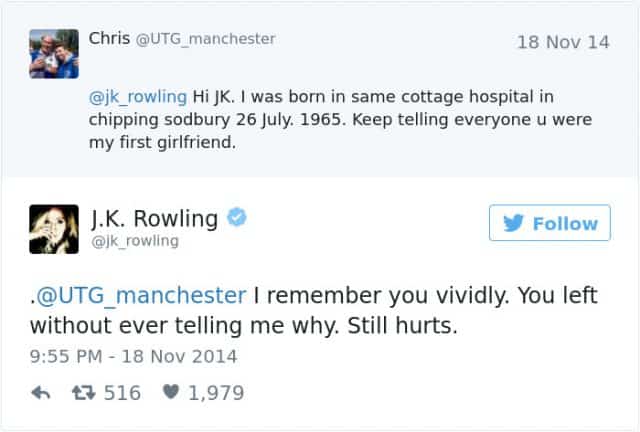 Lead image via Twitter