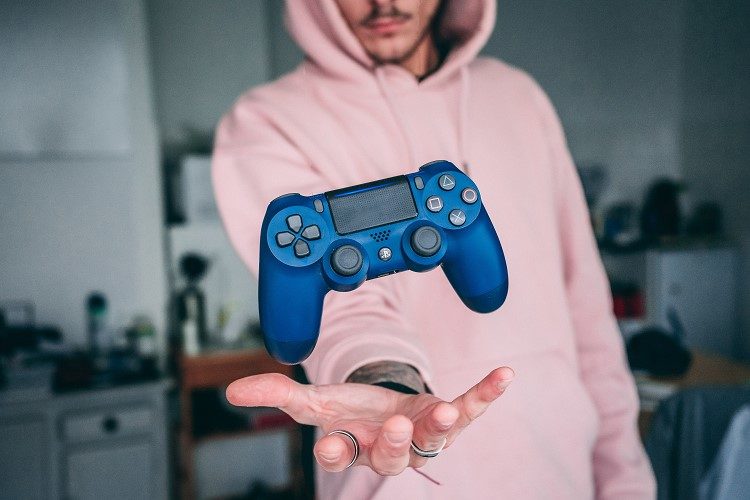 Have someone in your life that seems to eat, sleep, and breathe video games? Then they're sure to appreciate you showing them some love with a video game themed gift. Check out our top 10 picks of amazing gift ideas your video game obsessed friend is sure to enjoy.
Staring at a screen can get strenuous, and it's pretty clear that the video game lover in your life can sit in front of one for hours on end. This can cause some damage over time including causing headaches, dry eyes, and more. So, consider getting your friend some gaming glasses. They not only prevent the negative effects of digital eye strain, but they can cut down on glare, which can further improve your friend's game.
Nothing can annoy your gamer friend like having to keep moving their consoles around to plug something else in. Beyond being time-consuming, it can cause things to tangle up, ultimately frustrating any gamer. Well you can come to their rescue by gifting them with an HDMI splitter. With a splitter, you won't have to deal with plugging and unplugging anything anymore or moving consoles around. Everything is kept nice and neat. Just press a button and play on.
Has your friend considered gaming on-the-go? Then help keep them entertained with a miniature arcade game. You can choose from the classics from Frogger to Space Invaders. Best of all, it's small enough to fit right in the palm of your hand without being difficult to use. Everything is in color, hi-res, and is backlit for easier playing. Gift this to your friend when it's time for a road trip or a long bus commute. They'll certainly appreciate the gesture that'll give them countless of hours of fun.
If you need something great for your friend but don't want to spend too much money, consider a custom phone case. So many people are walking around with a Smartphone these days that it's a given a case is needed.
An enjoyable aspect of gaming for many video game enthusiasts is the ability to talk to competitors and friends without them being in the room. Whether they live down the street or in another country, the sheer enjoyment you can experience by sharing a co-op game session with a friend is priceless. A quality, wireless gaming headset will ensure your friend stays connected. Wireless alone is always a good option as there's no concern about getting caught up in cords, giving the freedom to move around and leave the room for a snack without truly leaving the game.
Have a friend who's obsessed with Xbox? What about the classic Xbox games? You can keep them distracted for months, if not years, with a subscription to Xbox Game Pass. The Game Pass opens gamers up to a library of games, new and old, to download and play on their console. Not only will they enjoy Xbox One games, but the Game Pass is open to dozens of Xbox 360 games as well. New additions are added every month too to keep gamers permanently occupied.
Is your friend looking to expand their game library but you don't know what to get them? Let them pick it out themselves with a gift card to the PlayStation Store. There is an endless amount of games they can explore from there. Whether they're playing PlayStation 4, PS3, or even PS Vita, a gift card will allow them to get the things they truly enjoy. It can even be used for DLC for their favorite games.
So, you've noticed the many Zelda games in your friend's home. Perhaps they even have some gear in their closet or bedroom? If so, consider adding The Legend of Zelda: Hyrule Historia to their collection. It's a collection of historical information from the world of Zelda that will engross any fan of the series. There's concept art, a timeline, and even an exclusive comic.
If you're really looking to splurge on your friend, then throw them into the world of virtual reality gaming with the Oculus Rift. It's the perfect way to introduce them to a new way of gaming while keeping them entertained. To start them off right, it even comes with a handful of free titles to play. From there, they'll only continue to explore the joy of a virtual reality world. Go the custom route and decorate the phone case with characters from their favorite video game, a favorite system to play on, or even some themes and logos that only gamers will recognize. This way, they can keep a little part of what they love everywhere they go.
A gaming session can easily go on for hours and hours, and your gamer friend may not even bother getting up unless necessary. When that happens, they need something that will keep them comfortable and happy. Having a quality swivel gaming chair comes in handy here. There are many different colors you can choose from, so check out what your friend likes or get them something that will match their room. These chairs also offer a good deal of adjustments to personalize the fit. More so, they're ergonomic, providing your friend with support and comfort while gaming in style.