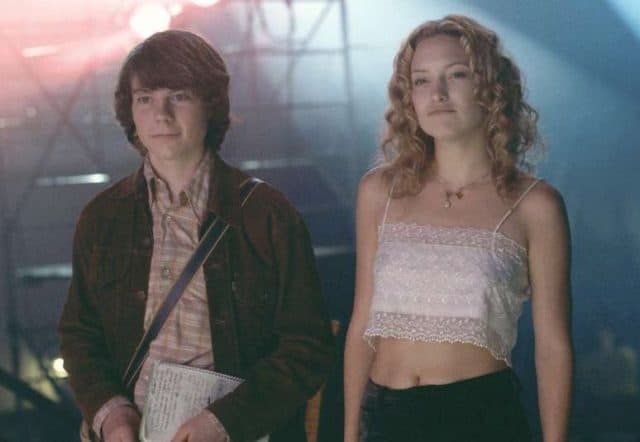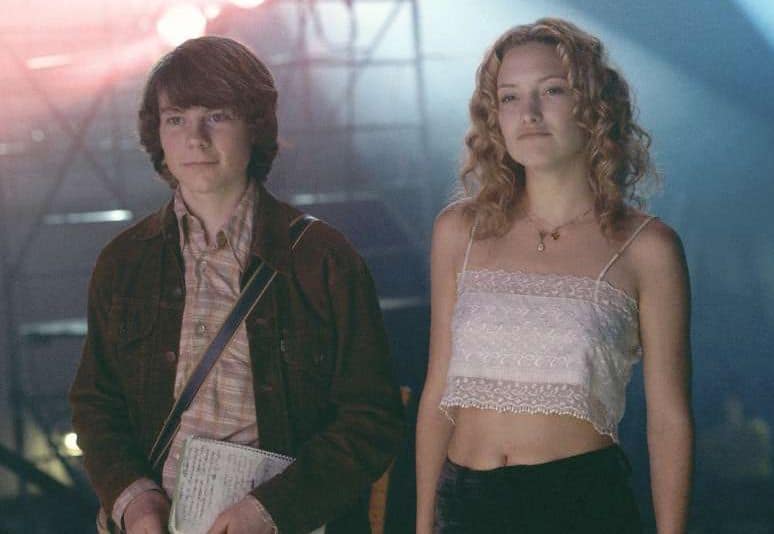 Almost Famous is the story of a kid that wants to fit into the world and after finding his sister's rock albums decides that he wants to be a journalist. He's not taken in very easily when he finds a band at least willing to accept him but keep him at arms length. It's a different culture, a different vibe, and it takes a while for him to fit in. Even when he is accepted and manages to get an article sent in to the Rolling Stone the band leader denies that his article has any worth, thereby crushing the story and the kid in the process. Eventually he and the band part ways, he's found in the airport by his sister, and he heads home. His mother is glad to have them both back and he's just glad to be home. However after being properly chastised by the rest of the band and then effectively tricked by one of the groupies the band leader is forced to offer the kid an apology and reverse what he said to the magazine, thereby making sure that the story will run.
Here are a few things you might not have known about the movie.
10. The music budget for this film was $3.5 million.
The average music budget for a film is around $1.5 million. This film had about 50 songs to go with it which was kind of insane but still great.
9. The actors rehearsed for quite a while until they looked the part. 
The actors had to rehearse for four hours a night, five nights a week, for six weeks.
8. The director tried to keep his mother away from Frances McDormand. 
His mother was the basis for McDormand's character since this story was kind of about his his life experiences trying to be a journalist. His mother had a cameo and he didn't want McDormand's performance being swayed.
7. The records that William looks through at the beginning of the film belong to the director.
All of the old records belong to Cameron Crowe and they become a big basis for William's desire to get closer to rock and roll.
6. William's voice broke during filming. 
Sounds like someone had a bit of a run in with puberty.
5. This was Eric Stonestreet's film debut.
A lot of people know him best as Cam from Modern Family but Eric has been in a few films since this one.
4. Ben Fong Torres was in reality a senior editor for Rolling Stone.
He interviewed some of the greatest like Bob Dylan and and The Doors. He went on to publish a few books about his experiences.
3. The film had a different title to start with.
It was called Untitled to begin with but the studio wouldn't let it run like this so it had to be changed.
2. The film was produced in 92 days.
That sounds like an insanely short time for any movie to be made from start to finish.
1. A lot of women auditioned for the part of Penny.
The list is just too long but it includes women like Kirsten Dunst and Natalie Portman so you get the idea that it drew a lot of famous names.
Hold me closer tiny dancer….