Elektra Natchios first appeared in "Daredevil" of the Marvel Comics brand and she was surrounded in mystery. Readers were encouraged to view her as a professional hit woman, but there was far more to the character than what was first revealed. If you're a dyed in the wool Elektra fan, then you probably want to know all that there is to discover about this interesting character. The truth is, that more is coming out on a fairly regular basis, but we'll probably never reach the bottom of the deep and mysterious lake that shrouds her. But to help the situation a little, here are ten things you didn't know about the Elektra comic.
1. A film version of Elektra was a complete failure
Did you even know that there was a feature film made about Elektra? If you haven't yet heard about it, you are now. This one was quickly swept under the carpet because it was such a terrible movie that everyone wanted to just forget that it ever happened. Even though Jennifer Garner played the part of the she-ninja assassin, accompanied by the man that she would date then marry, Ben Affleck, it was a tough sell to the public and although the $43 million dollar film did better than break even, bringing in $57 million at the box office, it was one of Marvel's worst attempts that they're just happy to pretend that it didn't even happen. Perhaps the most embarrassing part was that it scored a lousy ten percent with critics and 29% with the viewers.
2. Elektra took on a demon straight out of hell
Elektra actually takes on a really powerful demon. Even though the evil entity that is called, "the Beast" is an evil spirit with powers on steroids, all she uses to cause him grave injury is a single spear.The demon is tired of all the noise in the Universe and he has a single goal, and that is to quiet them for eternity so he can enjoy some peace and quiet. After Elektra injures the demon, her powers grow tremendously.
3. Elektra was an Agent of S.H.I.E.L.D
This is a fun fact about Elektra that not many people are aware of. There are a lot of Marvel characters who have spent time working with the agency that is run by Nick Fury. Iron Man, Green Goblin, Falcon and Hawkeye are among them. You can also add Elektra to the list. She was hired by Fury to assist in getting the upper hand on Hydra and the Hand (no pun intended), using her as a paid assassin, but her membership in the group was limited to this.
4. Elektra appears in nearly as many video games as she did comic books
Elektra is one of the most popular characters to ever enter the Marvel Universe, but she hasn't really appeared in that many comic stories. The truth is that she's only been included in a total of 75 comic issues since 1981, along with a few limited series issues. She appears in more than a dozen video games starting in 1997 with Marvel's "Superheroes vs. Street Fighter," and several others in between her appearance in the 2015 "Marvel Future, Fight."
5. Her profession has something to do with her father's death
Elektra's father was killed by a group of professional assassins prior to her becoming one herself. We can only assume that this is one of the reasons that she was motivated to become a professional killer. There was no doubt some latent anger issues that spurred her on, and let's face it, she's one of the best in the business. The more we learn about Elektra, the more we see that she has a complicated past and this is part of the reason that the character is so complex and hard to figure out. She loved her dad a lot, and on one hand, it doesn't really make a lot of sense to become the thing that took him away from her. Does she even know why she does the things that she does?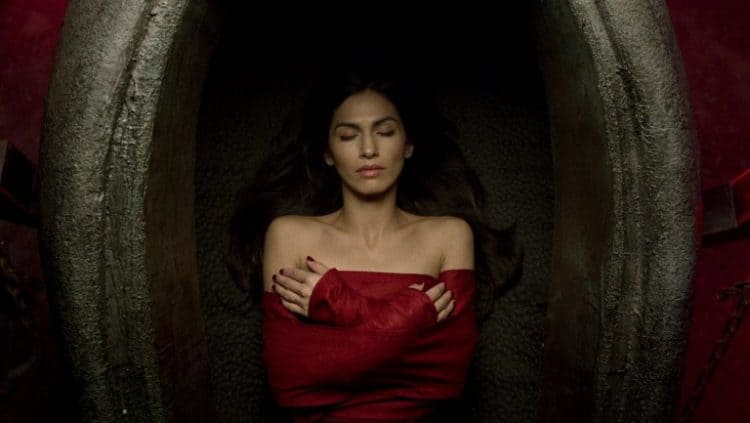 6. She was recruited by Hydra
Well, we should say that Hydra attempted to recruit her. Nick Fury had given Elektra some contracted work and when she had to go up against HYDRA, Red Skull made her a really tempting offer to join them. Her talents would have served them well, but we get a glimpse of her true character because she turned them down flat.
7. She has supernatural powers to transfer one person's consciousness to another body
Now this is the ultimate power. You'd expect this kind of talent from a mutant, which she is NOT. The super assassin has quite a few tricks up her sleeve and this magical power is one of them. In one instance, she transfers the mind of a good guy into the mind of a villain, and vice versa.
8. Marvel had to bring an issue back home because Elektra was naked
This whole escapade happened back in 2004 with the Elektra Vol. 2, #3 issue. The artist who drew her made her completely naked. While that may have flown today, just 14 years ago, it was considered close to criminal. There were 5,000 copies of the naked Elektra comic produced that escaped into circulation.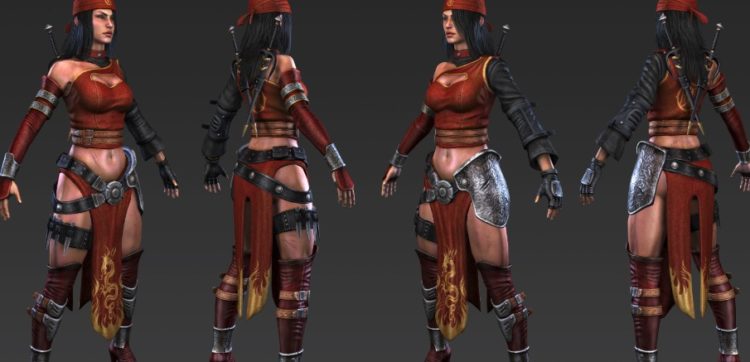 9. The Creator of Batman: The Dark Night Returns made Elektra
How many off you knew that Frank Miller, the guy that is responsible for the Dark Night Returns version of the caped crusader created Elektra in the '80s? He was hard at work trying to make "Daredevil" a go. Marvel game him the opportunity to make the character his own and it was during this time that he brought Elektra to the fore.
10. Stick gave Elektra a horrible nickname
Matt Murdock was trained by the mystical Stick. The martial arts expert who schooled him also trained Elektra, and he was impressed with the promise that she showed. Stick was really tough on Elektra, who was a pretty tough cookie herself. When she asked him to call her "Sai," he had a better name in mind. He slapped the nickname "Snot" on her.