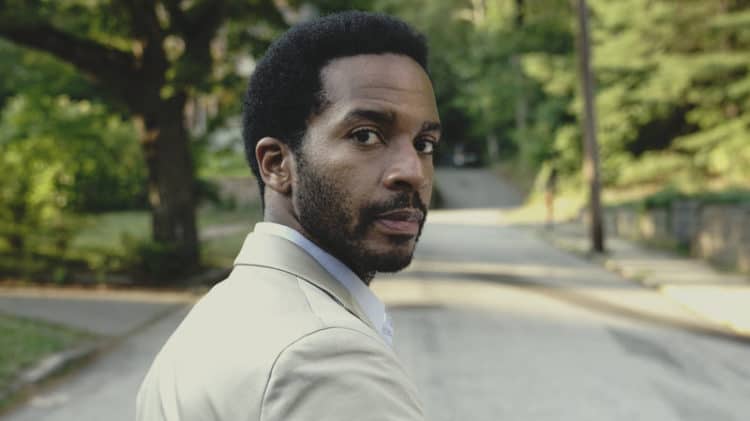 You might know him best for his award-winning role as Kevin on Moonlight, but Andre Holland is so much more than a one-hit wonder. He is an actor that has been on numerous television and movie sets. In addition, he is heavily involved in the theater. He continues to wow audiences and fans around the world, yet you might not actually know that much about him To help you discover in his full glory, here are ten things that you probably did not know about Andre Holland.
1. His First Love is the Theater
We know Andre Holland as being an actor on the big screen, but that is not always the way it was. In fact, he showed a love for theater during childhood. His first notable performance was at the Birmingham Summerfest Theatre. It is there that he starred in a stage production of the hit musical Oliver. He was only 11 years of age at the time.
2. His Roots Are in Alabama
Andre Holland was actually born in Bessemer, Alabama back in 1979. He remained there through high school. He actually graduated from John Carrol Catholic High School. While in Alabama, he was already perfecting his acting skills by being involved in theater productions of various musical whenever he had the chance.
3. He Has An Extensive College Education
When you dig a bit further into Holland's life, you will find that he had the time (somehow) to attend college. He graduated from Florida State University with a Bachelor's of Fine Arts degree. He would not stop there, as he continued on to get a Master of Fine Arts degree from New York University. That degree was conferred back in 2006.
4. He Studied Abroad During College
Holland wanted to gain as much experience in the acting world as he could. That is why he jumped at the opportunity to study abroad in London while he was a student at Florida State University. He credits this is with broadening his cultural horizons and helping to hone in on a few specialized acting skills.
5. Law & Order is Where it All Began
If you are wondering when Andre Holland made it on the television set, that would be back in 2006 on an episode of Law & Order. It might have just been the one episode, but that would springboard him into other acting opportunities that same year as well.
6. Cable Has Been Good To Him
While he has been on several network television episodes, he is more known for his portrayals on several different cable television networks. From 2014-2015, he starred on The Knick. This is a series on Cinemax and he would play the role of Dr. Algernon Edwards. He also performed on the FX television network where he took on the character of Matt Miller on American Horror Story: Roanoke back in 2016.
7. He Has Played Some Comedic Roles As Well
You might think that Holland only performs in dramas and theatrical productions, but that is not entirely true. To illustrate the point, he starred in a few episodes of Friends with Benefits. This is a sitcom on NBC and Holland would play Fitz on the set during 2011.
8. His Biggest Claim to Fame
It appears that Holland finally hit the big time in 2016 when you played Kevin in the dramatic film Moonlight. Not only did the movie win several Academy Awards, among them being the Best Picture category, but Holland received numerous accolades as well. This would lead him to receive more prominent roles as a result.
9. He Has Drawn the Attention of Rolling Stone and GQ Magazines
You know you have turned more than a few heads with your work when you receive a mention in these two magazines. Each of them labeled Holland a standout actor for his recent roles in hit movies and television shows. This is a positive indicator of what is to come.
10. He Is Becoming a Director
While Holland's first love is acting, he is also now trying to perfect his skills as a director. To that end, he made it directing debut in 2018 with Dutch Masters. This is an Off Broadway theater production.
So, you can see that Andre Holland has lead quite the life to this point. He has many accomplishments to his name already, and there are likely many more to follow. It will be good to follow his career and see what is in store for him.