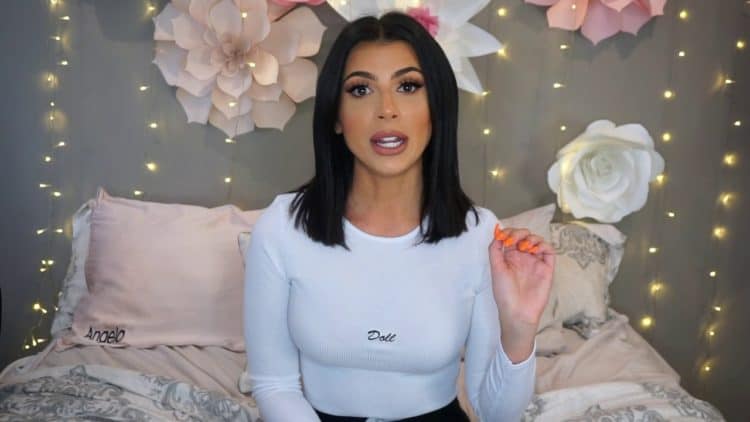 Throughout the course of entertainment television, we have seen many different social lights come and gone. While some of them are only on one show and then done, there are others continue on with reality star down, and continue to try to be in the spotlight. This is the same case for reality star Angela Babicz, Who has definitely made her present in the reality world in the last few years. While she was recently just seen on the MTV series "Ex on the Beach", Angela has actually had quite a history in the terms of reality television. In this article today, we are going to reveal to you ten things that you may or may not know about Angela Babicz. Let's get started with our count down.
1. Reality Background
If you think you have seen Angela Babicz before, besides on her role as part of "Ex on the Beach", you would be right. She actually made her reality TV debut on the series "Bad Girls Club" back during its 15th season. This was the season where the entire cast was made up of sister pairs.
2. All In The Family
This longing for reality showbiz must reign supreme in the Babicz family. Angela actually went on the 15th season of "Bad Girls Club" along with her sister, Kristina Babicz. However, the sisters are not very close, as we will discuss a bit more later in the article.
3. Real Life
Before entering the socialite and reality television business, Angela Babicz was actually studying at the Montclair State University, which is located in New Jersey, where she is originally from.
4. Family Drama
As we mentioned before, Angela and her sister, Kristina, are not on the greatest of terms (even though they were in the same show. After a divorce between their parents, the sisters inevitably chose sides, separating them. They even had a point in time where they didn't speak to each other for years.
5. Social Media Hit
Since appearing on television, Angela Babicz has made quite a social media presence for herself. To date, she has about 473,000 followers on her instagram page alone. She also has her own YouTube channel, for those that want to catch up with her and her antics.
6. Fight Queen
Being on "Bad Girls Club", it is no surprise that Angela Babicz was one of the queens of fighting on her season. In fact, she was even thrown off of the show after an episode eight brawl in which she through a glass at one of the other girls.
7. Back To Basics
Angela Babicz is currently 28 years old, and her birthday is October 17, 1990. She was born and raised in Clifton, New Jersey, and as far as we can tell, that is where she still resides today.
8. Controversy
There have been a few times that Angela herself has been called out, especially on Twitter, for being racist and making racist comments. The majority of them spiral around the feud that was had between her and Faith on "Ex on the Beach". Intimidation or not, we may never know how she truly lies on the stance of racism.
9. Net Worth
Although this is just an estimate, it is said that as if the current year, Angela Babicz has a net worth of about $18 million. This is in thanks to her numerous reality tv appearances, as well as her social media prescience and YouTube subscribers.
10. Single And Ready To Mingle
While it seems that Angela Babicz is able to keep her life fairly private for the most part (considering the shows she's been on), it seems as though the socialite is single at the moment.
It seems as though the entertainment world has only seen him with Angela Babicz has to offer. With her successful social media presence, feuding on her various reality shows, in her dream for potential stardom, it seems there may be no stopping this brand new socialite. You can find out more about what Angela Babicz has to say about her social life and drama on her YouTube channel and on her other various social media platforms as well.