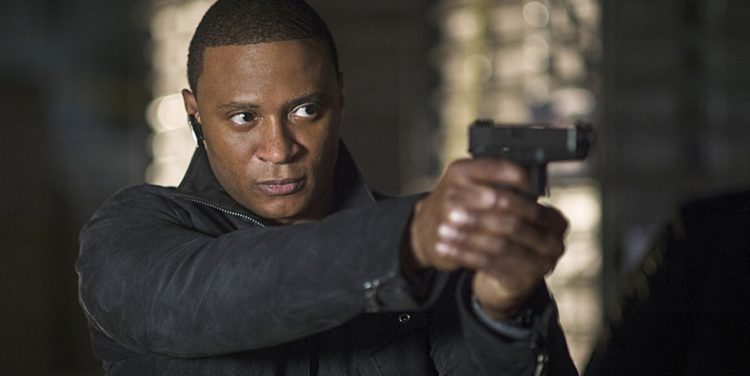 David Ramsey has obviously found a great deal of success as an actor. You might know him for his starring role on Arrow. This is a blockbuster of a series that was recently renewed for a sixth season. He has had his share of ups and downs throughout his career, but he certainly now seems to be on an upward trajectory and is not looking back. Here are ten things that may now have previously known about Arrow's David Ramsey.
1. He Has Been On Other Shows
While many people have grown to know David Ramsey because of this prominent role on Arrow, there are other major places that you may have seen him. He has been on both The Flash and Blue Bloods, for example, multiple times. This is means that you can't call him a one hit wonder. It also means that as his fame continues to grow, so will the calls for him to appear on other major television shows and movie sets.
2. It Took A Long Time For Him To Get His First Big Break
It is easy for us to look at a major celebrity and think that it was easy for him or her to get there, but that is not usually the case. It certainly was not for David Ramsey. It actually took him a long time to find his success on the acting stage. This is surprising to many of his fans because they see such a talented and confident actor today. However, for years he had to work extremely hard just to get very small supporting roles that really nobody knows about. When he finally got a noticeable role on Dexter in 2008, that can be considered to be his first big break.
3. He Has Other Interests Besides Acting
It appears that David Ramsey would like to one day do something besides acting. While he loves the profession and obviously wants to continue for quite some time, he has begun to be mentored by producers and directors. He has made no secret of the fact that he one day sees himself in this behind the scenes role for either television or the movies.
4. His Net Worth Is Rather Impressive
Ramsey has accumulated quite a noticeable sum of money is a short period of time. Just recently he surpassed the $4 million mark, and that shows no signs of decreasing anytime soon. Believe it or not, he has been earning money from his acting career since his first-ever appearance in a movie way back in 1987.
5. Ramsey Has A High Level of Education
Do not make the mistake of thinking that Ramsey does not have an education. In fact, he is quite the scholar. He moved on from high school and went to Wayne State University. This was prior to his acting days, and he still credits his academics for taking him far in his life thus far.
6. Martial Arts Are His Forte
You have probably that many actors who are in action films use a double for some of the more physical scenes. That is not the case with David Ramsey. He is quite the pronounced martial artist. He is also not afraid to show off his skills on the set. He has a black belt in Jeet fun do. This is the type of martial arts made famous by Bruce Lee.
7. Hard Working
If you were to ask any co-star of Ramsey's about his work ethic, they would all tell you just how hard working he is. It is not uncommon for him to be the first one in the studio and among the last to leave.
8. Perseverance
David Ramsey is a lesson in perseverance. He has faced many struggles in this career to this point, particularly early on, yet he has met each one head on. He would say that each of these struggles has made him a better person today.
9. Detroit is Home
Many people want to know where their favorite actors are from. David Ramsey was born and raised in Detroit, Michigan. He stayed there until high school when, as mentioned, he went on to study at Wayne State University.
10. He Was in an Ali Film
David Ramsey idolized Muhammed Ali, and that translated into him having a starring role in Ali: An American Hero. This was a made for television movie produced by Fox.
So, there you have it. David Ramsey is quite an interesting person. He is a famous actor but has and continues to do so much more with his life. It will be interesting to see where his career takes him next.