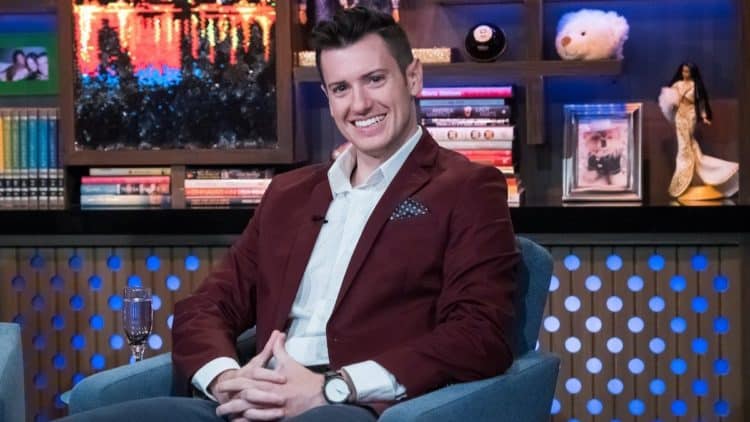 Typically, Below Deck is a one and done kind of show. Since the crew changes every season, it's very rare that people from the series are able to make a a career out of reality TV. Colin Macy O'Toole is one of the lucky few who has managed to make it work. After two seasons on the show, Colin kept the momentum going and became an on air personality on Bravo's Galley Talk. Colin's time in the spotlight and his bright personality have earned him a large following. Working on boats may have been his thing, but it look like a career in entertainment is what the future holds for him. Keep reading for 10 things you didn't know about Colin Macy O'Toole.
1. He Is A New York Native
Colin was born and raised on Long Island and he is very proud of his New York roots. He is a 2005 graduate of Sayville High School. Although he has gotten the chance to travel all over the world, he always makes it a point to return home. He currently lives in the Long Island area.
2. He Studied Music
The world may know Colin best for his love of yachting, but in reality music was his first love. Colin attended Shanendoah University in Virginia where he earned a bachelor's degree in music education. While it's unclear if he ever worked as a professional musician, music is still a very big part of his life.
3. He Has An Account On Cameo
The internet has allowed people to connect with one another easier than ever before, and the website Cameo has added a new layer to that connection. Through the platform, people can purchase personalized video messages from their favorite celebrities/influencers. Colin's fans will be happy to know that he has an account on the site and sells videos for $50. People can also pay an additional $2.99 to chat with him.
4. He Was A Substitute Teacher
Before Colin got into the world of yachting, he actually spent some time working in education. He was a substitute teacher in the Shenandoah area for about six months. According to his LinkedIn profile, he taught a variety of subjects and grade levels. There are probably quite a few students out there who can proudly say they were in his classes.
5. He's A Brand Ambassador
Since his time on Below Deck, Colin has built a very large following on social media. He currently has more than 212,000 followers on Instagram and this has allowed him to partner with companies to help advertise their products and/or services. He is currently a brand ambassador for a company called Gleem.
6. He Hosts A Podcast
Colin's work on Galley Talk isn't the only time he's hard at work. He is also the host of his very own podcast called Radio Check with Colin Macy-O'Toole. According to a description of the show, Colin "interviews cast members and discusses everything about Below Deck, Below Deck Mediterranean, and Below Deck Sailing Yacht — and even gives some behind-the-scenes gossip." The podcast is available on most major streaming platforms.
7. He Has A YouTube Channel
Once you've built a large following online, creating good content is the best way to keep it. This is something that Colin has gotten down to a science. On top of being very active on Instagram and Twitter, he also has a YouTube channel. At the moment, his channel consists entirely of videos of him singing.
8. He Is Single
Now that Colin is a bonafide reality star, his DMs are probably flooded with people who are interested in him. The good news for those people is that he appears to be single at the moment. At the same time, however, that doesn't necessarily mean that he's looking for a serious relationship.
9. Family Is Important To Him
We've all heard dozens of stories about people who start to get a little attention and then forget about the people who have been with them from the beginning. That isn't Colin at all. He comes from a very close knit family and he has made it a point to maintain those bonds.
10. He Loves Interacting With Fans
One of the best parts about following people on social media is that it gives you a direct line of communication with them. Colin enjoys keeping that line open and his fans can feel confident that they might actually get the chance to interact with him. He spends a lot of time on Twitter engaging with tweets from fans and sharing their posts.