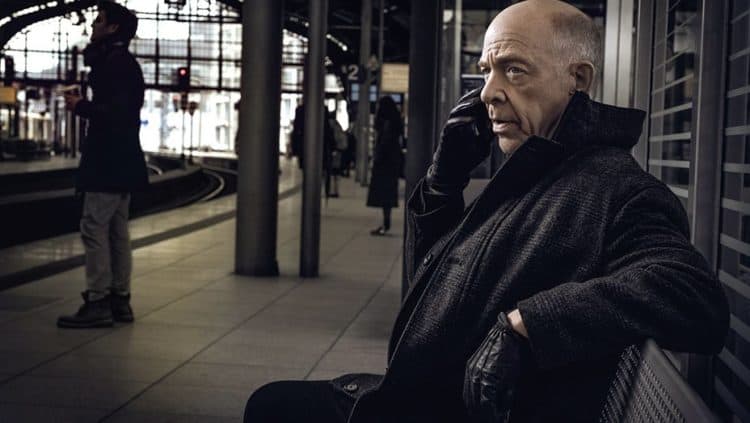 Counterpart is a sci-fi thriller that is broadcast on Starz. Its first season received a positive reception from both the critics and the consumers, which is why it is now on its second season. Those who are curious might want to check out the show, though they should start with the first season rather than the second season so that they can get a better idea of what is going on. Here are 10 things that you may or may not have known about Counterpart:
1. Based on the Concept of Parallel Realities
Counterpart is based on the concept of parallel realities. This isn't as unbelievable as it sounds, seeing as how one of the interpretations of quantum mechanics is called the many-worlds interpretation. Unfortunately, scientists are still in the process of coming up with a method to test the many-worlds interpretation, meaning that it will be some time before we know more.
2. Created By Justin Marks
The show was created by a screenwriter named Justin Marks. Besides Counterpart, he should be best-known for Disney's live-action adaptation of The Jungle Book, which proved to be successful enough that he is working on a follow-up with the same director Jon Favreau.
3. Stars J.K. Simmons
Perhaps the single most important member of the cast is J.K. Simmons. In part, this is because he plays the main character Howard Silk. However, it should be noted that he plays another important character as well, who would also be Howard Silk.
4. Stars Olivia Williams
Besides Simmons, another important member of the cast is Olivia Williams, who has appeared in a wide range of both British and American projects over the course of her career. Some examples range from Jane Fairfax on a British TV movie called Emma to various roles in The Postman, Rushmore, and The Sixth Sense.
5. Stars Harry Lloyd
Speaking of which, Harry Lloyd plays an important character in Counterpart as well. Some people might recognize him because of relatively minor roles in Robin Hood and Doctor Who. However, there are others who will recognize him because of the mad prince Viserys Targaryen on Game of Thrones.
6. There Are Two Worlds of Importance
Considering its core concept, it should come as no surprise to learn that Counterpart features travel between dimensions. First, there is the main world, which is called Alpha. Second, there is a parallel world, which is called Prime.
7. Diverged in 1987
The main point of divergence between Alpha and Prime happened in 1987. That was the year when East German scientists in the Prime world created a crossing point between the two worlds, with the result that people have been crossing between one world and the other ever since.
8. The Two Howard Silks Are Similar But Not the Same
Simmons plays the Howard Silks of both the Alpha world and the Prime world. However, while both of them work for the Office of Interchange that oversees the crossing point, they show some significant differences from one another. For example, the Howard Silk of the Alpha world is too low-ranked to know the truth of what is going on. In contrast, the other Howard Silk is a trusted field agent who gets sent out to the Alpha world to retrieve rogues.
9. There Is Factional Infighting in the Prime World
Unfortunately, there is factional infighting in the Prime world, which is so bad that it has spilled over to the Alpha world. This is how the Howard Silk of the Alpha world gets pulled into the mess, which threatens not just him but also his wife Emily.
10. Not a Show that People Can Just Jump Into
There are some shows that people can just jump into at a point of their choosing with no more than minimal issues. Unfortunately, Counterpart isn't one of them, meaning that interested individuals should start with the first season before working their way through the episodes of the second season that have been broadcast so far. Otherwise, it will be very, very easy for them to get confused about what is going on, meaning that their experience will be poorer for it.