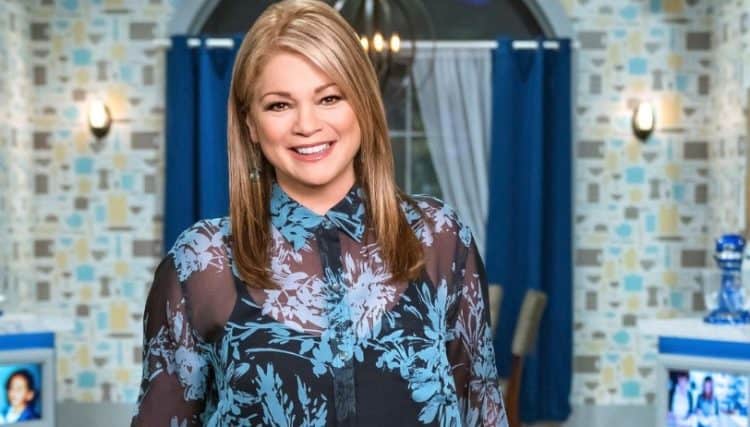 The Food Network is never without a few favorite shows for those that really love watching and look to gain inspiration and new ideas from what they see. Every now and then the channel seems to spin its wheels by bringing out something that very few people watch, but Family Food Showdown seems like it could be something that will capture the attention and keep it for a while since it looks like it could be a great deal of fun. Plus, the drama of family working alongside one another is a treat that usually gives the people something to watch that they can relate to in a way with their own families. If you've ever had to work in the kitchen with your family you might get the hilarity of this since quite honestly it's something that you can't help but laugh at just to think about, especially since it's on live TV.
Here are a few things about the show you might not have known.
She's become a rather popular person on the Food Network these days and is someone that a lot of people from earlier years should be able to recognize at least. The Food Network has been doing a great job in bringing some of the older celebrities forward to give them a shot at doing something productive.
9. Two families will compete against one another for a prize at the end of the show.
It would seem that this is a family vs. family show, not a free for all that will pit multiple families together. They'll be trying to win a $10,000 prize at the end, so you can imagine that the family that is able to cook as a more cohesive unit will have the best advantage when it comes to time and how it's used within the kitchen.
8. So far critics are liking what they see.
There are still a lot of shows on the Food Network that have a lot of viewers who don't want to shift their attention, but thus far it would seem as though this show is bound to get a decent amount of viewers to start with since it's sticking to a formula that people know while doing something just a little different.
7. The show is very family-centric.
It's a family show obviously, and thus it's going to be geared for families and made to show how these two families hopefully get along and get the job done in the kitchen. Obviously this means no swearing, no fighting, and a minimum amount of drama. Or at least that's what people might think it means.
6. Throughout the show the families are racing against the clock.
This is the one thing about the Food Network that's great when it comes to shows like this, because the hustle that each team has to have is kind of fun to watch since they're constantly wondering just how much time they have and whether or not they're going to get everything done. After all, most people don't time themselves when they're cooking, they make sure everything is done right and take a few extra minutes looking things over.
5. Valerie actually has a lot to do with other shows on the Food Network.
She's been a busy woman when it comes the Food Network since she's taken on the hosting job on other shows as well. It would seem that she's really enjoying herself though so obviously she's in the right place when it comes doing what she wants to do.
4. Like a lot of cooking shows there will be three rounds for the families to impress the judges.
It wouldn't be quite as fun if it was just one showing and done, as that would be kind of pointless on a network like this. But with each round you know the intensity is going to keep climbing as the families wonder just how they're going to measure up at the end.
3. There will be themes to the shows.
This is another staple of the Food Network and many of its shows that a person should simply expect at this point. The various themes that are brought into play usually favor or worry the contestants depending on what they are. But all in all it does make the show a little more interesting as it pushes a lot of people to their limits.
2. As always the materials will be provided by the show.
On shows like this there seems to be little that the chefs really have to bring in apart from their knives perhaps and an implement here or there. Everything else is placed at their disposal by the show.
1. The families are typically going to include all adults.
This show doesn't seem like it will include kids that are any younger than young adults, as it might not be geared to do so.
It could be fun to watch.