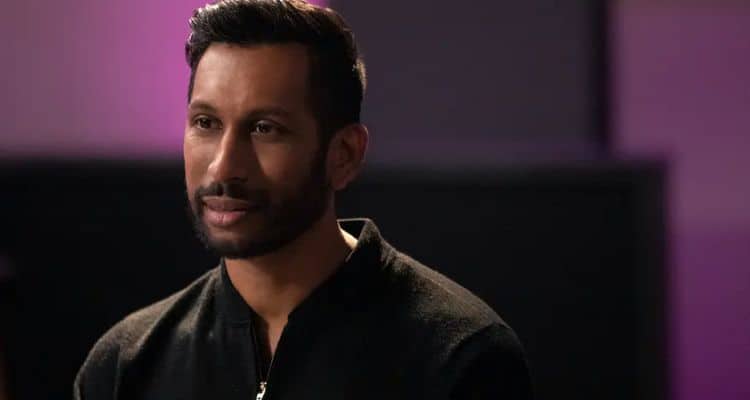 There is something so impressive about the title 'composer,' isn't there? It's something that strikes the feeling you are going to create the next great opera or something to that effect. We don't know if that is what Hrishikesh Hirway has in mind with the title of composer on his own resume, but this is one man who has all things going for him. He's a composer, a musician, and he has a podcast. He's not slowing down at all, but he's someone who continues to see his fame rise and his success grow. It's a beautiful thing, but his fans don't know that much about him. Let's change that up a bit.
1. He's from New England
He was born and raised in Massachusetts. His parents raised him in a small town called Peabody, which isn't familiar to those who don't spend a lot of time in the area, but it's a lovely place to call him. He went to school nearby, attending the Phillips Exeter Academy. That's a good high school experience if you ask us.
2. He's Educated
We already know that he went to one of the most prestigious high schools in the world in New Hampshire, but did you know that he didn't go too far for college, either? He stayed close to home in the New England area and attended Yale University. He's a smart guy, clearly. He majored in Art, which also breaks down to include things like graphic design and film studies as well as photography.
3. He's Got a Cool Podcast
His very first podcast was a very cool one. He started it in 2014, and he took the time to break down famous works of art in terms of songs and music we all know. He invites famous musical guests and artists on the show to discuss their own work and the breakdown of their own music with him and the people listening.
4. He's Married
He is married, and his wife is just as busy and successful and driven as he. Her name is Lindsey Mortensen, and she designs fashion. Because of her job in the fashion industry as a designer, they live in LA where things in the fashion world are a bit more fast-paced and common.
5. He's Headed to Netflix
His very cool podcast is actually so cool that Netflix decided to pick it up and turn it into a miniseries. Yes, that's right; "Song Exploder" is now going to be on television for you to enjoy anytime you're watching. He will have his favorite musical guests on the show to tell you all how they make their music, what inspired them, what all songs mean, and so much more. It should be good.
6. He Enjoys Intimacy
We aren't going there, so calm down. We mean that he enjoys the intimacy of being able to discuss what is going on in the minds of artists when they create their work and their songs. It's not just hearing a hit song on the radio and loving it. It's about getting inside the head of the artist when they were making it, and allowing yourself to get to hear that song in a completely different light from that point forward.
7. He's In His 40s
He is a man who has a little experience doing what he's doing, and that's because he's currently in his 40s. He's 41, and his date of birth is February 1, 1979. He's newly into a new decade, but we also hear that the 40s are the new 30s, which are the new 20s, and you get the point.
8. He's Doing Well
We can say with certainty that this is a man who is doing well in his life. He's got an approximate net worth of $1.5 million, and that does not include the net worth that his wife has from her own fashion designing. There's not much you can complain about when you're doing that well and doing what you love to get there.
9. He's Very Private
Being a famous musician and podcaster and being married to a fashion designer does not make for a very private life away from the public. Your entire life is about the public and what they want from you, but he manages to stay very well away from sharing too many personal details about himself or his life online or in the press. It's an admirable trait.
10. He's Been Married Nearly a Decade
He and his wife like to keep things under the radar, but 2021 will bring them a very big and exciting anniversary to celebrate. They wed in September 2011, which means that they recently celebrated their ninth wedding anniversary. Every anniversary is a big deal, but their upcoming 10th is a very big deal.