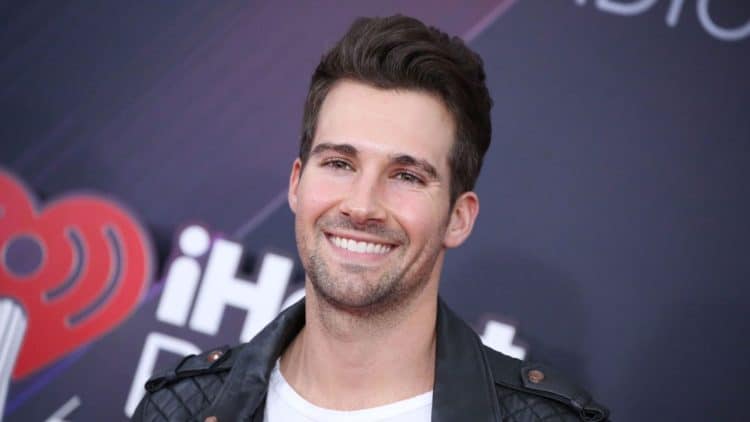 Keeping up with every celebrity name to come across one's desk is a bit difficult these days as they come quickly and in some cases leave the same way. James Maslow is a name that a lot of people have likely heard once or twice if not more however so it seems fair to say that he belongs to a niche that a lot of people like and some might never have heard of. That being said he's definitely a handsome face that is backed up by a great voice and enough talent to earn nominations for various things that he's done. But for the old dogs it's a lot to say that we're up on anything and everything new coming out, though upon reading about James you can see that he has a lot of potential and could possibly be someone that you'd like to see more of in the future. If nothing else he's one of those many individuals that can continue to grow and evolve as the business demands.
Here are a few things you might not have known about James.
10. His parents got him into singing when he was 6.
It seems that they must have seen something in their son that was worth fostering in this manner, and so they wasted little time getting him into singing so that he might explore the kind of skills that can get a person paid and pave the way to a successful and lucrative career.
9. He's been nominated for a few awards in his career.
So far he's been nominated for more awards than he's won, but at the age of 29 James is still relatively young and has a lot of years left in which he can change up his act and perhaps make people understand how really versatile he is, or can become. One thing about the music and movie industries is that if a person wants to succeed they'll learn how to switch it up occasionally.
8. James made his acting debut on iCarly.
Some of us had to stop and wonder just what the heck iCarly was when it first came out and started getting popular, but kids of that era locked on it and seemed to think that it was the next big thing. And for a while, it was.
7. He's a very big presence in terms of social media.
He does have close to 2 million followers and he seems to enjoy interacting with them on a daily basis, which no doubt flatters a great number of them while others are probably online to see what he's doing and where his career is going.
6. His career has been fairly solid since 2008.
I'm still convinced that the people coming up in the early to late 2000s are going to be those we see taking over in this current decade and the one to come since the folks we grew up with are getting older and moving on slowly but surely. It's a changing of the guard that one can only hope is going to be a positive phenomenon that happens often.
5. He has a net worth of around $6 million dollars.
So far he's definitely gotten the attention of enough people to be worth something, but at the same time it would seem that he's hanging on to some of the fame that has brought him here when he needs to really change it up a bit and keep things moving forward.
4. So far it doesn't sound like he's tied the knot with anyone.
It kind of sounds as though James has had fun dating and hasn't really found anyone that he wants to get serious with. This is something that many people have to discover for themselves though since rushing into a marriage just because people want to see you settle down isn't the best idea.
3. For a little while there were rumors circulating that he was gay.
It's kind of funny really when a person is thought to be homosexual because they're not seen with a woman or a man on their arm every other day. The news media is horrible with this since the assumptions that get made and the conclusions that some people come to are often anything but accurate.
2. He enjoys being fashionable and showing it off from time to time.
Obviously he's enjoying his life and his time in the limelight and there's nothing else to say but that he's earned it and he's no doubt going to keep enjoying it so long as he's able. The moment you reach that level it's still important to keep at it, but you can at least enjoy yourself now and again.
1. James was a member of the boy band Big Time Rush.
Yes, he was a part of a boy band for a while, but obviously that time has passed. The boy band might not be a completely dead idea, but it's kind of seen its time come and go for the moment.
He does seem to have a lot of potential to tap into.