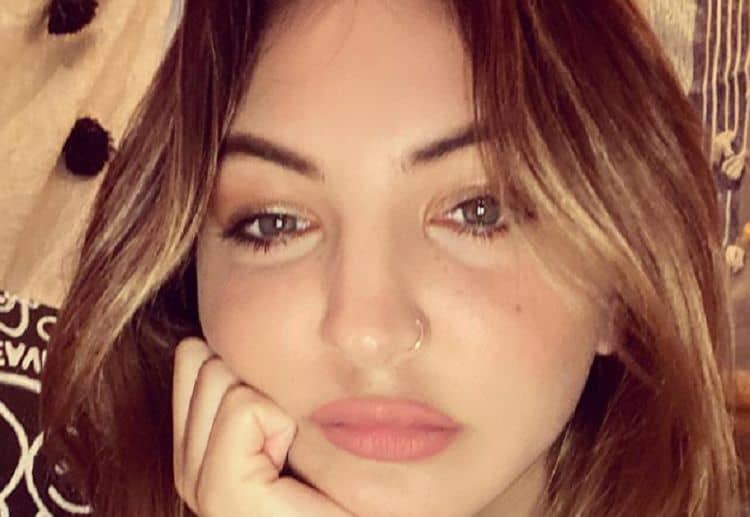 Julia Michaels is a singer and songwriter of American origin, born in Davenport, Iowa. At the age of just 25 she has achieved a number of successes including the song "Issues." She is a fascinating and interesting woman who has some unique perspectives on life. Read on to find out 10 things you didn't know about her.
1. She had the ideal characteristic for a writer even as a child.
That characteristic was a love for language. Well, as a child language is kind of fluid so it's better to say "words" instead. That is what she told Billboard magazine in an interview. She would remember things by creating a melody whether it was a library card number or a book title. She also wrote poetry to her mother. This says a lot about Julia's personality.
2. She has multiple tattoos in multiple locations.
According to Julia, each tattoo is connected to her songwriting and her music. If you look closely at her middle finger (if it is not pointed at you) you will see a treble clef. A quick glance at her arms will reveal a typewriter, piano, and microphone. Finally, there is a faceless woman that represents her place in the music industry, as many writers create their compositions without getting many accolades for them.
3. She admits to being a terrible liar.
This may sound strange given the fact she works in the music industry, but she sees herself as a very transparent person. You are likely to see this transparency in her music and lyrics, so that makes it a good thing.
4. Her dark side isn't what you think it is.
Everyone has a dark side, and Julia does not avoid being honest about her own. It rears its ugly head when she feels she is being taken advantage of, something many of us can relate to. Another trigger she has to deal with is jealousy which she says is the result of childhood trust issues. Interestingly, she admits to being very aggressive when facing the prospect of having to perform because she is terrified of performing.
5. Her career choice(s) are cemented in her heart and mind.
Once asked if would be willing to work for a very low wage, Julia answered by saying there is nothing else in the world she would rather be doing, but not necessarily out of choice. She says her heart and mind are wired a certain way, and anything else she might try to be successful at would likely be a failure.
6. Cat or dog, she is a huge pet lover.
Julia describes it as a way of receiving unconditional love. Her dog's name is Sampson who, when he lies next to her, is the same size as Julia. Calling him the most special creature on the planet, she appreciates his loyalty and love every day. There is a special bond that is the result of a security for both man and animal.
7. She's no glam girl.
This is Julia's estimate of herself. She doesn't believe that you have to get all dressed up to impress people. But this is how she is when off-stage. On-stage is a completely different story because that is part of the gig. Knowing when to turn it on and off is a key part of her being able to be true to herself.
8. The male brain fascinates her.
This was revealed when asked about whether she likes poetry that rhymes. In her answer, she said that among her favorite poets was RH Sin because she can see the male perspective in his freeform style of poetry. One particular aspect she loves to try and understand is the male view of love.
9. When she was 14 she got a job so she could buy her own groceries.
It's not that her parents couldn't provide for her but that at the age of 13 she became completely vegan. But it wasn't the result of a social movement or any advocacy experience. A friend had sent her a video that showed animals being slaughtered to produce meat. That was enough for her, and is one reason why carrots are her favorite food.
10. She surrounds herself with professional women.
The reason is a combination of admiration and mutual support. Julia sees how so many women have had to overcome misogyny and ageism to reach a certain point in their entertainment career. This makes her appreciative of those who have come before her and wants to learn from them as well as support their future careers.