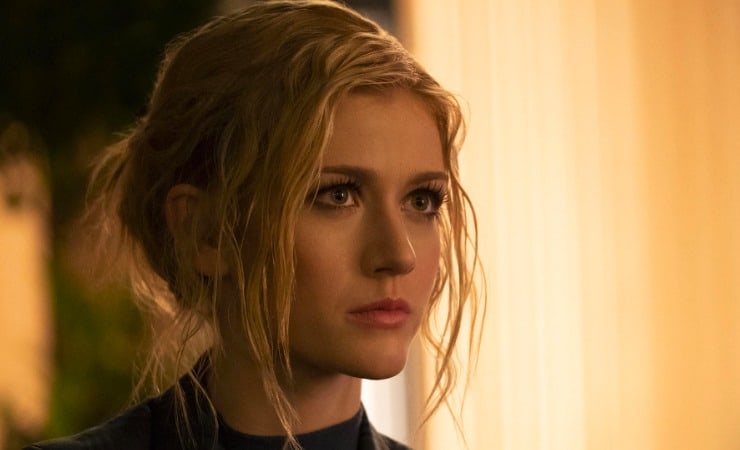 Katherine McNamara has been active in the entertainment industry for many years after beginning her career when she was still a teenager. She has starred in several well known shows throughout her career and so is instantly recognizable. Here are ten facts about her that you may not know.
1. She Is An Only Child
She was born and raised in Kansas City, Missouri and is an only child. Her father served in the military and so she spent a lot of time away from him when she was growing up. The family moved to Los Angeles when Katherine was sixteen.
2. She Was An Advanced Student In Some Subjects
During high school she became an advanced student in a number of subjects. This led to her spending some time being home schooled. She was only fourteen when she received her high school diploma.
3. She Got Her Degree When She Was Seventeen
She earned a degree in Business Administration from Drexel University when she was only seventeen years old. She was able to complete most of this course online which meant she did not have to attend classes. She is currently working towards her Masters Degree in applied economics from John Hopkins University.
4. She Started Her Acting Career In Theater
Her acting career began in theater when she was thirteen. She gained a part in a Broadway play and starred alongside Catherine Zeta Jones and Angela Lansbury. Working alongside experienced actresses such as this was a good opportunity, especially at such a young age. It also gave her an opportunity to showcase her talents as a singer which sometimes gets overlooked as she pursues her career as an actress.
5. She Was In Several Programs On The Disney Channel
When she was a teenager she had several roles on programs that were aired on the Disney Channel. She starred in popular shows such as Kickin' It, Jessie and Girl vs. Monster. Some of these roles were only guest stars but it gave her experience of working in TV and it also meant that she started to become more recognizable. She also had guest roles in other shows such as 30 Rock around the same time.
6. She Has Won Awards For Her Role In Shadowhunters
She plays Clary Fray in Shadowhunters and this is one of the most of her most popular roles. This is the lead role and it is one that Katherine has played since the show first aired. In 2018 she won a People's Choice Award for Best Female TV Star for her role in Shadowhunters. She has also been nominated for a number of other awards in the past but this is the first time that she has won.
7. Her Most Recent Role Is In Arrow
Her most recent role is as Blackstar in Arrow and when she first came into the show there was a lot of discussion about who her character really was. The reveal that she was Oliver Queen's daughter is one of the most surprising twists that the show has ever aired. This also means that it is a role that she may have for some time as the relationship between her and her father is explored.
8. She Enjoys Boxing In Her Spare Time
A lot of the roles that she plays are very physical and she keeps herself fit by taking part in boxing. She can often be found in the gym working out with a punch bag. Practicing martial arts also helps in her TV roles as she often plays characters that find themselves getting into fights on a regular basis.
9. She Is A Talented Baker
She also enjoys baking in her spare time. She often bakes cakes for her family and friend and she even bakes her own birthday cake. Her favorite thing to bake is a Death By Chocolate cake recipe that she got from her grandmother. She also enjoys baking cookies.
10. She Shares A Lot Of Backstage Photos On Social Media
Fans enjoy seeing what happens behind the scenes of their favorite shows and Katherine McNamara shares a lot of these types of photos on her social media. These range from sneak peeks of scenes that are coming up soon to photos of her and her co-stars relaxing between takes. These photos help to show that acting is not always as glamorous as people may think.