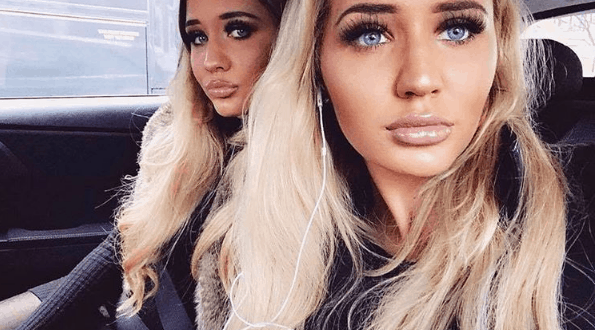 Leonie McSorley has built her name in the reality television industry through the show, Ex on The Beach. She has managed to spice things up for herself as well as for her fans. Having an identical twin makes things even better and provides a better twist to the few episodes. She is fun, outgoing, as well as the life of the party anytime.
10. She is a party freak
Invite her to a party and if she does not think that it will be a lame party, she will definitely be present. Not only will she make an appearance, but she will also bring life to the party.
9. She has featured in Geordie Shore
While many people recognize Leonie from The Ex on The Beach reality show, she has also featured in Geordie Shore, also, alongside her twin sister, Che. It is obvious that she will not turn down an opportunity to enjoy the limelight.
8. She is active on social media
Leonie does not disappoint her fans. She remains active on social media to ensure she remains connected to her fans as well as to her critiques. She is active on Instagram, Facebook, as well as on Twitter. She has more than 8000 followers on Instagram and more than 13.2k followers on Twitter. Everyone will agree that she is quite something if she is drawing that much attention.
7. She took her sisters driving theory test: True or False
You must have heard on several occasions that Leonie not only took her driving theory test but that she also took it for her identical twin sister. Well, while this has been the story on the ground, Leonie opened up later and admitted that that was a lie.
6. She has plumped lips
Plastic surgery is popular amongst stars in the entertainment industry but many of them deny undergoing such procedures. In the case of Leonie McSorley, she places it out in the open after plumbing her lips. She not only admits it in interviews, but you will also see her Instagram and other social media sites complementing for a job well done.
5. Her fight with depression
While Leonie seems fine and composed in every episode, she reveals of her battle with depression. Apparently, she regrets going on television. She reveals that fame comes with several other things and that many of them are not exactly positive.
4. She puts it as it is, yet remains honest
Her level of honesty amazes many. Even when things are a little too bitter or scary to reveal the truth, she will still tell it as it is. She has revealed some aspects of her sex life in interviews without blinking twice.
3. She stands up for what she believes in
Leonie will not go silent if she believes something needs saying. Whether it will leave a positive or negative impression, she will put it out there. She admits to having done some things on the reality show not because she wanted but because the producers said it would rate the show better.
2. She has an identical twin
Leonie is a twin to Che McSorley. These two are identical twins and you can easily confuse them if you did not know better. They have also starred in shows together. This is both in Ex on The Beach as well as Geordie Shore. They are very close and other than being family, they are friends.
1. She holds a modeling career
Leone picked on modeling in her teens. She comes from Aberdeen, Scotland. With a background in Scotland, you will also notice her accent. This aside, she has modeled and her Instagram proves that she is good at it. However, she is not very keen with this career path.
Conclusion
Leone McSorley has had a glamorous and exciting life even though many will only look into a few of the aspects that she portrays especially if you got to know her from Ex on the Beach reality television show. She is one of the few Scottish starts that are making it big across the globe. Above are 10 things you probably did not know about Leonie McSorley that will impress you.