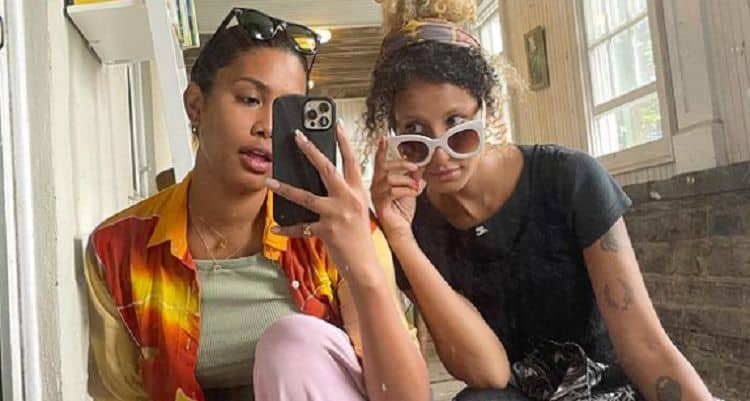 Known for her beautiful face and her modelesque poses, Leyna Bloom has been turning heads since she started her modeling career in the early 2010s. As one of the most visible trans people in the industry, Leyna has also made it a priority to advocate for herself and her community. Recently, she earned herself a place in history when she became the first trans woman to appear on the cover of Sports Illustrated. This accomplishment is something that would've been unimaginable even 10 years ago. As she continues to make strides in her career, Leyna will probably be breaking down even more barriers. Continue reading to learn 10 things you didn't know about Leyna Bloom.
1. She's From Chicago
Leyna was born and raised in Chicago to a Black American father and Filipino mother. Her father raised her on his own because her mother was deported. When she was a teenager, she decided to move to New York City in order to pursue a career in the entertainment industry. It was a big risk at the time, but it's paid off quite nicely for her.
2. She Has Acting Experience
Modeling is what most people are familiar with Leyna for, but that isn't the only thing she's done. In 2019, she made her professional acting debut in a movie called Port Authority. Since then, she has made a handful of other on-screen appearances and we will likely see her do even more acting in the future.
3. She Dropped Out Of High School
Leyna's teenage years didn't look like a lot of other people's. Leyna told Coming Soon, "I dropped out of high school because the resources that were available to me in Chicago were kind of detrimental to my lifestyle." It's unclear if she even went back to earn her diploma or GED.
4. She Is A Ballroom Legend
Long before she achieved mainstream success, Leyna was a star in the LGBTQ+ community thanks to her participation in the ballroom community. During an interview with Chromat, Leyna said, " I started going to balls and walking balls when I was around 16 years old. The category you saw me make that entrance for was Face (the most beautiful)."
5. She Has A Great Relationship With Her Dad
It's no secret that there are many people within the LGBTQ+ community who are not accepted by their friends or family, but Leyna is fortunate that that hasn't been her experience. She and her father are very close and he has always been supportive of her and the things she wants to do in life.
6. She Doesn't Get Nervous
There are lots of people in the entertainment industry who have shared that no matter how long they've been in the business, they still deal with feelings of nervousness. Leyna, however, can't relate. While talking to Chromat, Leyna said, "I never get nervous. I show up and show out."
7. She Hopes To Inspire Others
Leyna has worked hard to get where she is today, and along the way, she has become a role model for lots of people, but especially those in the trans community. She hopes to continue to use her platform to inspire and empower other people and shed light on issues that are important to her.
8. She's A Trained Dancer
Modeling and acting are the two things that Leyna is best known for, but she's also a great dancer. She is trained in ballet, hip-hop, tap, and modern. While she still lived in Chicago, she was part of the Joffrey Ballet where she was paid to dance for the summer. It's unclear whether she still dances.
9. She Knows What She Would Want To Do If She Didn't Work In Entertainment
If you've ever seen Leyna do her thing, it's probably hard for you to imagine her doing anything else. But if she didn't end up working in the entertainment industry, she has a good idea of what she would've liked to do instead. She told Chromat, "If I wasn't working in the entertainment industry, I would probably be working with teenagers, helping them find themselves and guiding them on the path of self-love. Preparing them for the real world to be strong forces to be reckoned with, helping them to be better leaders for tomorrow."
10. She's Been Homeless
Things in Leyna's life may be going well now, but that certainly hasn't always been the case. She's been through lots of ups and downs including a period of homelessness when she was younger. Luckily, nothing she's ever gone through has been able to keep her down for long.