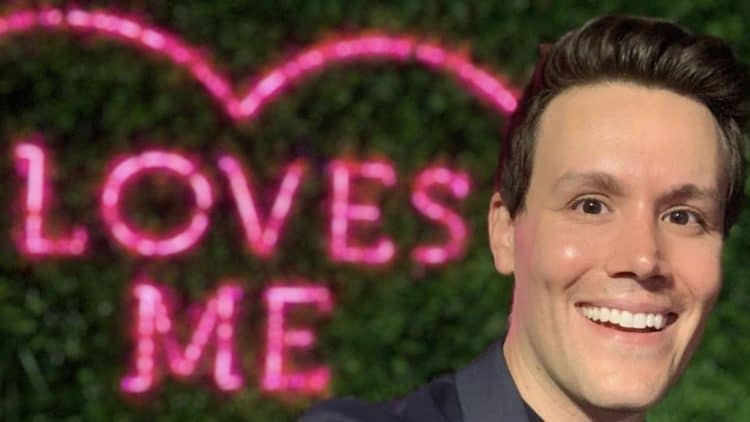 Have you heard of "Love Island"? It's a show on CBS that is all about finding love, and you might just recognize the voice of the man who hosts the show. His name is Matthew Hoffman, and this is not the first time he's been in the business of hosting a show. He's gotten his entire start in the world of television doing things like hosting, and it's got fans wanting to learn more about him. When he's not using his voice or his face to tell people what's going on during a show, what's he like? Who is he? What is his story? We've decided it's time to find out, and we thought we'd share what we've learned with you.
1. He's the Movie Theater Voice
We know it's been a while since anyone has been to a movie, but he's the guy who sits down with the stars to interview them before a movie starts. It's the portion of the previews called "Sit Down with the Stars," ironically enough. That's his voice you hear, and now you know what we mean.
2. He's an Actor
He might not be known as an actor, but he spent his childhood acting. It was a big time for him. His most notable childhood role was when he played young scrooge in "A Christmas Carol," at Madison Square Garden. What a fun thing to get to be able to do.
3. He's Friends with Famous Kids
Well, maybe the kids aren't so famous, but did you know that his childhood friend is Anna Wintour's daughter? He got to go with her to the Tony Awards when he was growing up. It's a cool way to live, right? We imagine he had a very good time while he was there.
4. He Knows Hugh Jackman
He met the famous actor that time he was at the Tony Awards with Wintour's daughter, and it was really cool. The actor pulled him up on the stage so that they could have an 'impromptu duet,' which we all know was not impromptu since they both knew the words and the moves and all that stuff, right?
5. He Gives Back
Like so many amazing people who know that they are fortunate enough to give back in the world, he's someone who likes to spend his time giving back. He launched Tuesdays with Matthew, which is a weekly volunteer program in LA that allows senior citizens to get to act out their favorite classic films. It brings so much joy to the people he calls his favorite "Scene-ior citizens," in LA.
6. Fans Love Him
They might not know that much about him yet, but they love him. They like to tweet things like "Can the Love Island Narrator narrate my life like that?" and so much more. He has a voice that is just pure magic, and it works for everyone involved. We love it, we are down for it, and we hope that it is always something that he's able to bring to the table for us.
7. He's Addicting
We say this in a way that we hope doesn't sound creepy, but it just might. He's just the kind of guy everyone is obsessed with. He's just snarky enough to be funny without being mean, and he's the kind of guy we think we could all be very best friends with. What's not to love about that?
8. He's a Proud Uncle
He's got a niece, and she's the cutest thing we've seen all day on his Instagram feed. He is clearly a proud uncle who is always very happy to make it clear that he should be recognized for National Uncle Day. Check him out, and tell us she's not the cutest.
9. He Was a Host
He was not always a host on television, either. He was previously a host at a restaurant. As recently as 2008, he was hosting meals at a place called Ammo in Hollywood, and he was hoping he could find a way to upgrade that host title and work through his lack of connections to find work as a television presenter and host. We'd like to say he definitely made it.
10. He Has Impeccable Style
We think that one of our favorite things about him is that he has the most fabulous sense of style. He's always well-dressed and put together, but in such a simple and elegant manner. He's not trying too hard, he's not too trendy, but he's so classic and just fab. Love him.