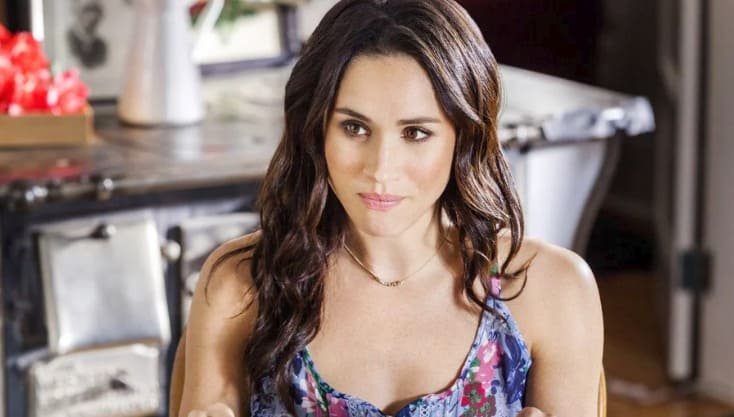 Some people think she's hit the jackpot, others just don't care, and still others think that Meghan Markle knew exactly what she was doing when she attached herself to Prince Harry. No matter which group a person fits into, if they fit into one at all, the truth of the matter is that Meghan is now considered royalty and is one of the only Americans to have ever married into the English nobility and been accepted. Some tend to think that her life is bound to be nothing more than rules and regulations for the rest of her life, while others think it must be a dream come true, but in all honesty it's something that she chose and a life that she gravitated towards on her own. Whether or not she thrives in her current position or finds it too daunting isn't really anyone else's business save those that are directly affected. Otherwise the lot of it just becomes a great deal of noise.
Here are a few things about Meghan that some folks might not have found out about yet.
10. She had to learn how to drive a stick shift an hour before filming a movie once.
Anyone that's ever driven a stick shift, manual, whatever you want to call it, knows that one hour isn't really enough time to do much more than memorize the movements of the gear shift and mimic what the trainer has been telling you. But the beauty of a stick shift, which is becoming increasingly rare today, is that if you can drive stick you can drive anything. There's a lot of truth to that.
9. Meghan is admittedly a foodie.
You know the pictures you see on social media of people taking pictures of their food? That's usually a good indication that they're a foodie, as they eat as a hobby, a way to find new and exciting foods to tease their palette. There's nothing wrong with it, but quite honestly it's easier to scroll past a picture of someone's meal than really get into it.
8. She was the second woman to become engaged to Prince Harry.
This isn't to say that she was the backup choice, but Harry had managed to propose to another woman before the two of them met. Obviously things didn't work out the way he thought they would, and eventually he and Meghan met and hit it off.
7. Meghan worked in a yogurt shop when she was 14.
She met Baywatch star Yasmine Bleeth at one time in the yogurt shop and went all fangirl on her. Bleeth's gratitude for her support taught Meghan a great deal when it came to her own career later on.
6. She's a self-confessed feminist.
There's nothing wrong with feminism to be quite honest since it has to do with equality for women and men. It's when anyone, of any gender, starts thinking that they deserve more than equality and should be elevated over another simply because of who they are and what gender they are. Feminism has been taken to great extremes over the years and twisted to the ends of those that want more than they earn, and that's a problem.
5. Meghan is/was pretty open to any kind of acting role she can get.
Whether it's an Indie role or a mainstream movie or TV show she's up for it. As of now however it's kind of an interesting question as to whether she'll really be doing any acting since she's part of the nobility now.
4. Ironically she doesn't care for people that talk behind other people's backs.
In all honesty it seems she went in the wrong direction if she doesn't like backstabbing and offhanded comments. If she thinks it's bad in show business then it seems as though it might get infinitely worse when surrounded by so many that covet the throne and the authority it represents. No joke, the rumors, and much of it is gossip and rumor unfortunately, that fly about have painted a picture of a way of life that is at times little more than sniping and backhanded comments.
3. She definitely has a romanticized view of the world in some respects.
There's nothing wrong with looking at the world from a romantic view, especially if your life is tailored to offer you that kind of luxury. One would only hope that she is able to look at the world from a different perspective as well. For all intents and purposes this seems to be the case.
2. The first audition she went through was for the part of an extra.
Her career started off kind of slow to be honest and she had to gain traction before she really started getting the parts she wanted. So it's fair to say that she's had to work to get where she's at.
1. Her belief is that being with Prince Harry hasn't changed her a bit.
This is always up for debate to be honest but it might be the truth since according to a lot of news reports and journalists the only changes have been going on with Harry as of late.
The rumor mill when it comes to royalty works overtime, and it never, ever stops.