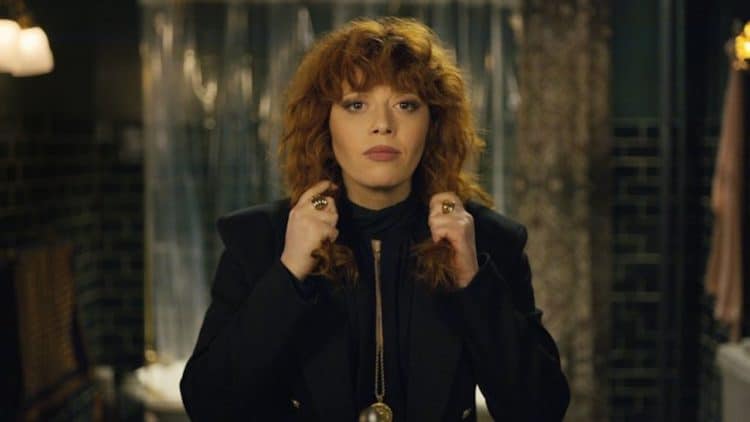 In some interviews and shows you see Natasha Lyonne smiling, carrying on, and acting like she's having a good time. In other instances you might see her looking kind of calm, morose, even melancholy at times. She seems to be someone that kind of wears her heart on her sleeve, but knows how to mask whatever she might be going through if she has to. That being said she's had a few issues in her life that would have taken a lot of masking in order to let people know that they weren't bothering her as much as it seemed. Natasha has been an engaging and fun actress to watch for much of her career but it's also fair to point out that she hasn't always had the best reputation or even strove to be the best person she could be. That kind of thing aside, she's still a fun and engaging actress to watch.
Here are a few things you might not have known about Natasha.
10. She's been arrested for a DUI in the past.
This happened in Miami a while back and while you can give her credit for not trying to get out of it by asking "do you know who I am?" she did ask the cop since she was famous if she could call her entertainment lawyer. That seems like it would have been feasible if the lawyer could have helped, but it wouldn't have been advisable.
9. Natasha has been living on her own since she was 16.
She's not the only one that started out on her own at a young age but one still has to think at the age of 16 that most people aren't fully ready for the rigors of single living and the responsibility that comes with maintaining your own place and your own life. Once a lot of us get out there we discover just how hard it is, and that's why some people go back to mom and dad for a while.
8. Her TV debut came at the age of 7 on Pee Wee's Playhouse.
She played the character of Opal back in those days and it was the first time that anyone had seen her in anything other than a commercial. This was the start of her career but it would eventually come crashing down due to choices that didn't really help her move forward.
7. She's struggled with a heroin addiction in her past.
For a good long while Natasha had a serious addiction to heroin that she had to kick. It wasn't easy but she managed to do it. Her role in Orange Is The New Black depicts her a junkie and while she was playing a role it had to be somewhat hard for her to reconcile with it.
6. Natasha had to have open-heart surgery to repair some of the damage her lifestyle had caused.
She had an infection in her heart at one point that had to be dealt with and in order to do this they had to open her up and do what they could. Thankfully she pulled through but this and other issues might have been the wake-up call she needed.
5. Her drug problem really affected her work for a while.
The biggest issue was finding work since many people don't want to work with those that are messed up half the time and can't be relied upon the other half. This is one of the biggest problems that's not health-related when it comes to drugs.
4. She was actually evicted by her landlord at one point.
Michael Rapaport, her landlord, had to evict her since she was causing too much trouble with her neighbors as she was still out of control and causing a bit of a stir now and again. They reconciled after a while but it wasn't a good moment for either of them.
3. Natasha spent a year and a half in Israel with her family.
Eventually she moved back to New York with her mother while her father stayed in Israel. She was working while she was abroad however so her productivity didn't exactly drop. But for a while things were still getting steadily worse.
2. Her net worth is about $3 million.
It almost seems like she should be worth a lot more than this but the bout she had with her addiction seems like it would have impacted this quite a bit and perhaps taken a great deal from her monetarily and in regards to her reputation. As of now she's been very prominently displayed in TV and movies, but for a while it was hard for her to find work.
1. She's also suffered from hepatitis C and a collapsed lung.
You could say that she had a regular laundry list of health problems for a while that needed to get sorted out. Thankfully she's still here and able to do what she enjoys.
She's actually a very funny and engaging individual.